by Rocco Staino
The summer is officially here! Now is the time to share a few summer themed books with your favorite young reader. Reading throughout the summer helps children retain what they've learned in school and boosts their ability to succeed in the next grade. Here is a list of children's books that will help kids beat the summer slide. You may know some of these titles and others may be new to you.

Blackout


Written and illustrated by John Rocco
Published by Disney-Hyperion
This 2012 Caldecott Honor book tells the story of how a blackout on a hot summer night brings a family together.

Duck & Goose Go to the Beach


Written and illustrated by Tad Hills
Published by Random House
Share this day at the beach from the series of the two poultry friends, one timid and the other adventurous.

Flotsam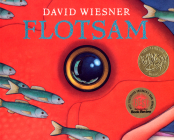 Written and illustrated by David Weisner
Published by Clarion
This wordless book tells the story of a beachcomber boy who finds a camera that holds wonderful surprises.

Mermaids on Parade


Written and illustrated by Melanie Hope Greenberg
Published by Putnam, 2008
The Mermaid Parade has been a summer tradition in New York's Coney Island since 1983. Here is a story about the excitement of the first time being a mermaid in the parade.

Sam and Dave Dig a Hole


Written by Mac Barnett, illustrated by Jon Klassen
Published by Candlewick, 2014
Many a boy with a shovel on a summer day have decide to dig a hole.
Surf's Up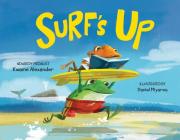 Written by Kwame Alexander, illustrated by Daniel Miyares
Published by NorthSouth, 2016
A day at the beach features two frogs, Bro and Dude, with different ideas of what to do.


Tar Beach


Written by Faith Ringgold
Published by Crown, 1991
This Caldecott Honor book is set on a Harlem roof during the summer of 1939.
Three Days on a River in a Red Canoe


Written by Vera B. Williams
Published by Greenwillow, 1984
Parents may remember this Reading Rainbow book that follows a family on a canoe trip.

The Watermelon Seed
Written by Greg Pizzoli
Published by Disney Hyperion, 2013
A humorous story about a crocodile who worries after he swallows a watermelon seed.
What If?


Written and illustrated by Laura Vaccaro Seeger
Published by Roaring Brook, 2010
Explore three different stories about the same beach ball.
LIKE IT? PIN IT!

ABOUT ROCCO STAINO
Rocco is the charismatic host of StoryMakers, our interview show.  A captivating and important figure in the book community, he is a prominent librarian, a contributing editor at School Library Journal, a contributing writer at The Huffington Post, and the Director of the Empire State Center for the Book, which administers the New York State Writers Hall of Fame. Rocco has interviewed such luminaries as Beverly Cleary, Judy Blume, and Jean Craighead George.
CONNECT WITH ROCCO STAINO
Instagram | Twitter
CONNECT WITH KidLit TV
Facebook Group | Facebook Page | Instagram | Newsletter | Pinterest | Twitter | YouTube
This post contains affiliate links.
Did you like this article? Leave a comment for us below.
We love to hear from YOU!