Summer is in full swing and most of you are outdoors enjoying the sunshine.
One of the favorite outdoor activities in summer for kids is flying kites!
First, a look at the history of kite-flying around the world and the 10 of the biggest kite festivals around the world.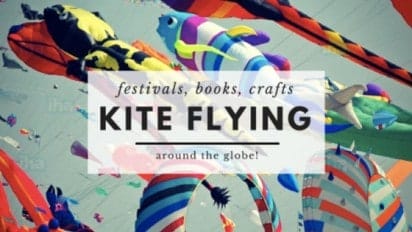 Next, get a great list of the best children's books about kites, as well as six different kite making crafts for kids!
Get outside and fly a kite today!!!
Find out more on Kid World Citizen: Kite Flying Around the World