In ALYCAT AND THE FRIENDSHIP FRIDAY, Alycat is looking forward to a school field trip. When she does not get to sit with her best friend on the bus, she at first is sad. However, Alycat figures out a way to have two good friends!
Furthermore, this book discusses health topics during the field trip meeting with Dr. Katz. An additional bonus is that this book includes instructions for making a simple friendship bracelet at the end.
Shop your local indie bookstore for ALYCAT AND THE FRIENDSHIP FRIDAY.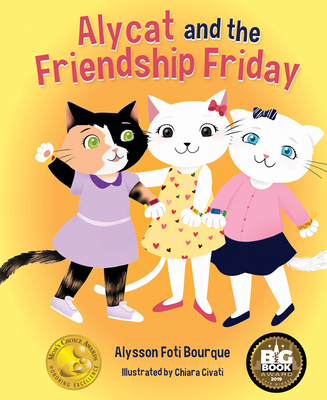 Want even more books about friendship and inclusion? Check out these amazing titles.