Author Sonia Panigrahy's goal is to provide girls with diverse female superheroes in children's books to look up to as role models. If you read the Biracial Bookworms blog series of everyday female everyday superheroes, you met a few women who fulfilled their childhood dreams by believing in themselves and the power of education.
When Sonia went to the bookstore or library, the bookshelves were full of great stories. However, diverse female superheroes who were strong, smart, and pursuing their goals were scarce.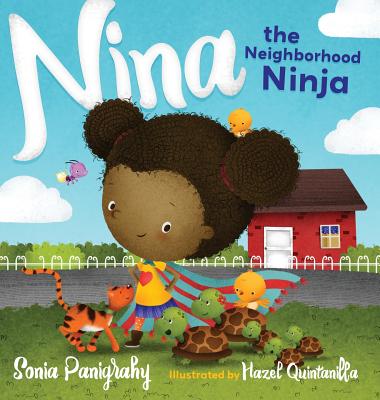 Her main goal is to change how girls are portrayed and perceived in the majority of children's books. Today, I want you to meet Nina the Neighborhood Ninja; a strong, bilingual female superhero, and read the inspiration behind this amazing book from her creator.
Read on to Diverse Female Superheroes in Children's Books… And Why We Need Them on Biracial Bookworms.