In the Midterm elections a few weeks ago, the world watched (and cheered) as more women were elected than ever before. A crucial piece to notice is how many women of color were also elected. When we read books to children, seeing is believing. This list of Children's Books About Females of Color in Politics is critical for every bookshelf. Books like these show ALL girls that a career in politics is not only possible, but a dream they can conquer too.
Children's Books About Females of Color in Politics
The selections below are written and illustrated by females. We all need to do our part to have women's history be told as it should be–– through a female lens. Nevertheless, as we work to elect a female POTUS, our fight for females in politics continues.
Little Dreamers: 
Visionary Women Around the World
From the New York Times bestselling author of Little Leaders: Bold Women in Black History comes the highly anticipated follow-up, LITTLE DREAMERS. This book is another beautifully illustrated collectible detailing the lives of women creators around the world.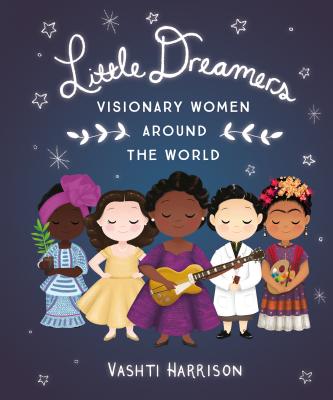 Featuring the true stories of 40 women creators, ranging from writers to inventors, artists to scientists, LITTLE DREAMERS: VISIONARY WOMEN AROUND THE WORLD inspires as it educates. Readers will meet trailblazing women, not only in politics, but so many other walks of life. Some names you will likely recognize, however there a few hidden figures as well. Similar to LITTLE LEADERS, adults and children alike will have great takeaways.
The charming, information-filled full-color spreads show the Dreamers as both accessible and aspirational so reader knows they, too, can grow up to do something amazing.
Purchase LITTLE DREAMERS on Amazon | Shop your local indie bookstore.
Connect with Author/Illustrator Vashti Harrison on Twitter | Instagram | Website
Modern Herstory: Stories of Women and Nonbinary People Rewriting History
MODERN HERSTORY is a spectacular book to be enjoyed by readers of all ages. This book includes stories about women, non binary women, as well as girls of all ages. Author Blair Imani's goal was to celebrate womxn's legacies while they are still alive. MODERN HERSTORY is a perfect balance of being well-researched and inclusive, while also very engaging.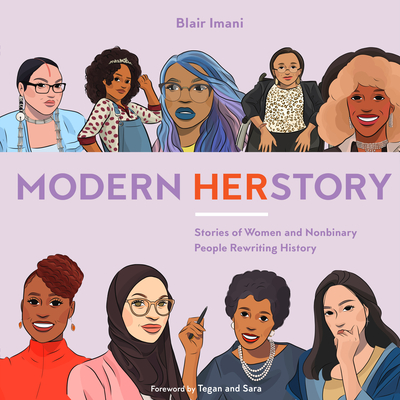 Both a mentor text and a powerful teaching tool at home, MODERN HERSTORY covers the women and non-binary humans at various points of their journey to change the world. Some just beginning, some well established; but all these women have answered the call to become change makers and champions for women everywhere.
Included alongside the female politicians are the stories of females in other arenas. However, just like in politics, the women highlighted are working in fields traditionally dominated by men. If you are yet to be convinced, please note THE LeVar Burton gave his stamp of approval.
Purchase MODERN HERSTORY on Amazon | Shop your local indie bookstore,
Connect with Author Blair Imani on Twitter | Instagram | Website
Connect with Illustrator Monique Le on Twitter | Instagram | Website
Disclaimer: I was provided a copy of this book from the author to facilitate this review.  As always, all opinions are my own.
A Woman in the House and the Senate: 

How Women Came to the United States Congress, Broke Down Barriers, and Changed the Country
This incredible book begins with the women's suffrage movement. It travels through history all the way through the results of the 2012 election. Author Ilene Cooper deftly covers more than a century of U.S. history. Her goal was to highlight the influential and diverse group of female leaders who opened doors for women in politics, as well as the nation as a whole.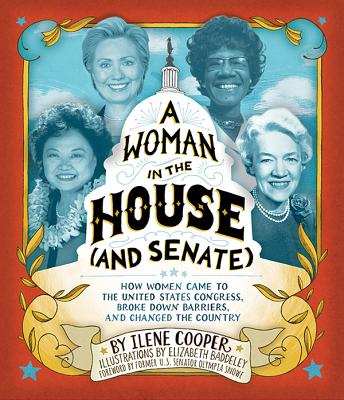 Included are the first Japanese American in Congress, Patsy Mink, Shirley Chisholm, the first Black female in Congress, and more. Moreover, these women paved the way for women in 2018. A few of these incredible women–– Ocasio-Cortez of New York, Rashida Tlaib of Michigan, Ilhan Omar of Minnesota, as well as Ayanna Pressley of Massachusetts.
Purchase A Woman in the house and the Senate on Amazon | Shop your local indie bookstore.
Connect with Author Ilene Cooper on Twitter | Instagram | Website
Connect with Illustrator Elizabeth Baddeley on Twitter | Instagram | Website
---
I hope you put these amazing books on your holiday shopping list and school library orders ASAP. For more amazing book recommendations about diverse females, check out:
The Anatomy of a Diverse Bookshelf
50 Diverse Books About Strong Girls
5 Must Read Books for Raising Strong Girls
Bonus: Lastly, for those who do celebrate advent, please consider doing a Multicultural Book Advent: Books About Strong Girls.