->
"BEAR NEEDS HELP is laced with humor and… decipherable in more ways than one." —Kirkus Reviews
With one of his shoes untied, and all of the animals too scared to help, what's Bear going to do? The surprisingly clever answer will make kids — and parents — laugh. A perfect read-aloud. A lumbering little polar bear has one shoe untied, and he needs some help! Sadly for him, though, the other animals are all too scared of him: the lemmings, rabbits, and seals all run away as he approaches them for assistance. What's Bear going to do?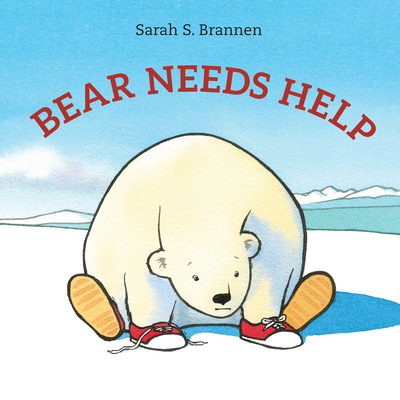 Luckily, two plucky birds are more than happy to help out and offer advice — though probably not quite in the way that readers anticipate. In this sweet and funny book about asking for help (and receiving it), expectations are flipped in a simple but clever way.
Order BEAR NEEDS HELP on Amazon | Shop your local indie bookstore.