FINDING TREASURE is a book of clever poems that tell the story of one inquisitive child's quest to start just the right collection to share at school.
While everyone else is excited about presenting their treasures, one creative elementary schooler is stressed about her class's show-and-tell assignment. Furthermore, how is she supposed to share her collection if she doesn't collect anything?
By polling her parents, visiting with Granny and Grandpa, and searching for the secret behind her siblings' obsession with baseball cards, she discovers that she does, in fact, have something to share: a collection of stories and poems!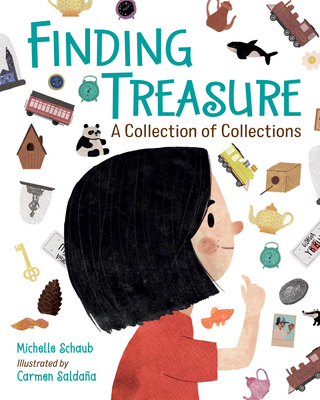 Purchase FINDING TREASURE on Amazon | Shop your local indie bookstore.
CONNECT ON TWITTER Charlesbridge Publishing | Author Michelle Schaub
CONNECT WITH KidLit TV
Facebook Group | Facebook Page | Instagram | Newsletter | Pinterest | Twitter | YouTube