This past weekend, the box office brought the house down with the #blackgirlmagic remix to the classic Tom Hanks movie BIG. In classic movies, much like books, you'll be hard pressed to find one that stars non-white protagonists. At 14 years old, Marsai Martin made history as the youngest executive producer ever. In other words, this laugh out loud, gloriously fabulous film is a must see. On the other hand, LITTLE is a great reminder to share kid lit from few Black authors/illustrators who have been bringing their A game too. Their kid lit remixes to classic books are incredible.
Kid Lit Remix: Classic Books Retold by Black Authors/Illustrators
From Little Women to Pride and Prejudice, these own voices authors are bringing a diverse twist to classic tales. Representation absolutely matters in the world's most beloved books. The basic ideas in the remixed books are nothing new.
Nonetheless, the authors and main characters being played by traditionally marginalized cultures adds representation and authenticity to the literary canon that goes far beyond just swapping Black people into a book White people have already written.
Below I chose my favorite adaptions for YA, Middle Grade, and a picture book to make sure the remix fun hits all ages of our KidLit TV readers.
PRIDE AND PREJUDICE Remix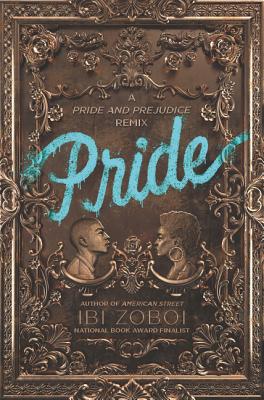 PRIDE by Ibi Zoboi. Elizabeth Bennett gets a makeover as Zuri Benitez who lives in Bushwick (NYC). She is a strong, independent minded teen looking forward to attending Howard University (DC). Meanwhile, Zuri writes slam poetry. Poetry is her outlet as a way to deal with confusions and emotions in her life. Those very poems become part of the story and we learn that Zuri has both pride and prejudice.
View this post on Instagram
Like every New Yorker, Zuri takes pride in her neighborhood. As a result, when the Darcy family moving in across the street from her, we see her prejudiced view of what she believe will happen next. The Darcy's aren't just any old rich folk; they are here to gentrify the very soul of her beloved neighborhood.
If you have read Austen's Pride and Prejudice, you will feel a layer of complexity in reading this lovely retelling. However, reading the original is not necessary. PRIDE easily stands on it's own two feet and as a result, the book is captivating from start to finish.
For YA lovers, the themes of gentrification, anxiety over college, romance, friendships and deep love of family in PRIDE are universal. The hipster culture and may be unique to certain cities, however, the age old struggle to fit in socially and survive financially is extremely relatable.
Connect on Twitter: Author Ibi Zoboi | Balzer and Brey | Harper Collins
LITTLE WOMEN Remix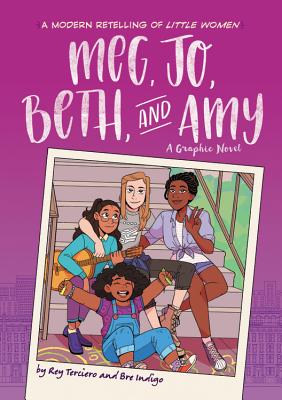 MEG, BETH, JO, AND AMY: A Graphic Novel by Rey Terciero and Bre Indigo. In an interview with the illustrator, she is very clear about the fact MEG, BETH, JO, AND AMY was not written to replace the original. It was intentional to complement the original in the kid lit remix in hopes that "readers can get from it what they got from the original, and then some".  Louisa May Alcott's Little Women may be turning 150 years old, but it's story is timeless.
Meg, Jo, Beth, and Amy are having a really tough year: Their father is deployed overseas which means the sisters have to step up to work overtime to make ends meet. As the story continues, the complexity grows as each of the girls faces unique struggles.
The Sisterhood
Meg has a taste for the finer things in life, especially when it comes to clothes and parties. Most importantly, she dreams of marrying rich and leaving her five-floor walk-up apartment behind.
Jo pushes her siblings to be true to themselves, yet feels like no one will accept her for who she truly is. As a result, her passion for writing gives her an outlet to feel worthy in the eyes of her friends and family.
Beth is the timid sister with a voice begging to be heard. Guitar in hand, her courage inspires her siblings to seize the day and not take life for granted.
Amy, the baby of the family, has the biggest personality. Though she loves to fight with her sisters, on the other hand, her tough exterior protects a vulnerable heart that worries about her family's future.
Subsequently, pre-teens/teens will relate to the school drama, health and boy trouble, and feeling lost in a sea of finding their purpose. Like any good sisterhood, the girls support each other through the ups and downs. In the midst of lots of laughs as well as tears, these four young women find the courage to discover who they truly are; as individuals and as a family.
The struggles the four sisters' face in the remix are similar to the original, however told through a modern lens. The goal when a middle grade reader closes the books is to be able to apply the girls' growth to their own lives. Lastly, dynamic author/illustrator duo hope to see kids develop themselves into even more empathetic and understanding human beings after reading this kid lit remix.
Connect on Twitter: Illustrator Bre Indigo | Little Brown Young Readers
Alice in Wonderland Remix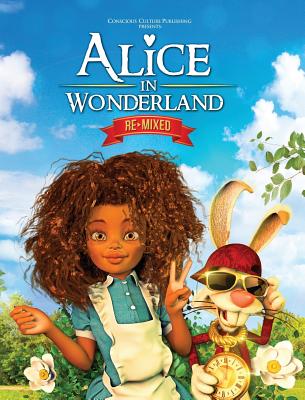 ALICE IN WONDERLAND REMIXED by Marlon Mckenney. It is clear from the title, ALICE IN WONDERLAND REMIXED is a modern retelling of the Lewis Carroll classic. However, ALL readers will appreciate the conscious flavor of black girl magic.
In this kid lit remix, we follow Alice, a fabulous little girl spending an afternoon with her sister. Like the original, things start to get more peculiar and "curiouser" quickly. Furthermore, Oprah and Michelle Obama both make cameo appearances; need I say more? From the shaman Cheshire cat, to the talent-less Queen, this version of Wonderland will give readers images they have grown up loving.
Black History, International Culture, Diversity, and Spirituality
From music to activism and on to poetry, the book is full of high interest iconic cultural references. Additionally, the illustrations are creative enough to keep even the youngest or most reluctant readers engaged. Alice's journey winds its way through amazing themes of Black History, International Culture, Diversity, and Spirituality. To sum up, this is a book that I urge ALL librarians, teachers, and parents to put on their bookshelves immediately.
Furthermore, author and CEO of Conscious Culture Publishing, Marlon Mckenney brings Wonderland to life and represents an authentic voice to empower young readers to reach their fullest potential. He is also the creator of the first children's book completely illustrated using 3D technology.
#TheGeniusOfEgypt Children's Picture Book
Available in Paperback & Hardcover ?✊?https://t.co/yL32hMyZod
—#consciousculture #kemet #melanin #blackart #blackartists #ebony #dope_black_art #dopeblackartists #weneeddiversebooks #imhotep #ancientegypt #egypt #africa #kidlit pic.twitter.com/5BjIORgxgI

— Conscious Culture (@ConsciousCultr) March 18, 2019

Connect on Twitter: Conscious Culture Publishing
CONNECT WITH KidLit TV
Facebook Group | Facebook Page | Instagram | Newsletter | Pinterest | Twitter | YouTube
This guest post is by Bethany Edwards. Bethany is an international elementary educator as well as a reading and literacy specialist. She blogs on various aspects of multicultural education from a global perspective at Biracial Bookworms.
Connect with Biracial Bookworms
Instagram | Twitter | Pinterest | Facebook Group | Facebook Page | Newsletter