The wind swirls through the farmyard one dark night. It tears around the farmyard, over the meadows, past the pond. It blows so hard and so long that all the animals howl, too. And in the sunny morning, the animals learn that the wind has played tricks on them. Pig goes, "Cluck!" Little Chicks go, "Neigh!" Hens go, "Moo!" Horse goes "Cock-a-Doodle-Dooo!" Cow goes "Quack!" And Rooster—well, Rooster goes, "Cheep!"
Can the animals work together to find a solution and get their right voices back?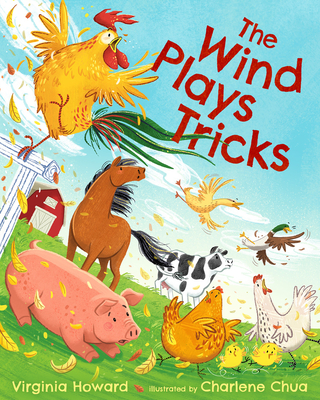 THE WIND PLAYS TRICKS, available now from Albert Whitman & Company | Amazon |Shop your local indie bookstore.
CONNECT WITH KidLit TV
Facebook Group | Facebook Page | Instagram | Newsletter | Pinterest | Twitter | YouTube