From Babies2Bookworms: Children's Books About the Universe
We are all a small part of a much bigger picture. Thinking about the whole universe and our teeny tiny part in it can be mind boggling for adults, let alone for kids! You can help kids get a picture of the whole big universe and the part that they play in it.  Check out these fun children's books about the universe!
Written and illustrated by Casey Harrison
This rhyming story explores the size of the universe and our place in it. From the great expanse of space to the tiniest grain of sand, the lyrical text explores the moving parts of the universe. The illustrations are bright and colorful, giving focus to the largest elements and the smallest.
The book ends by focusing on the child reading the book (or being read to), and their constant motion in the great universe. This is a great bedtime story for kids, with dark and peaceful illustrations of space, and a lilting text that lulls kids into sleepy dreams full of possibilities.
Written by Seth Fishman and illustrated by Isabel Greenberg
This informative book explores the gigantic numbers that make up the universe. From the unfathomable number of stars, to the single person reading the book, the book takes the reader on a journey through the universe. Kids will love the vibrant illustrations, while also being amazed by the incredibly large numbers in the book.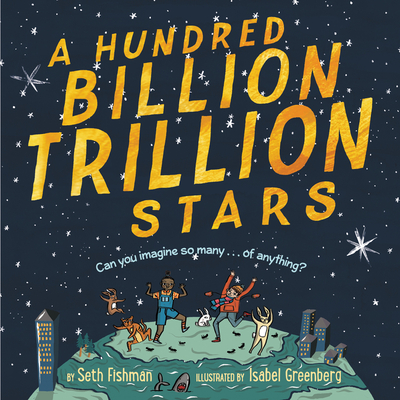 Read the entire list of Children's Books About the Universe on Babies2Bookworms.
Connect with KidLit TV
Facebook Group | Facebook Page | Instagram | Newsletter | Pinterest | Twitter | YouTube