In YOU ARE HOME: AN ODE TO THE NATIONAL PARKS, award-winning author and illustrator Evan Turk showcases the beauty and importance of the National Parks. Below is the gorgeous picture book that takes readers on an amazing tour across the United States.
YOU ARE HOME: An Ode to the National Parks
Beneath the soaring doorways of stone,
and peaks that pierce the ceiling of clouds,
from every river, star, and stone
comes the eternal refrain:
you are home.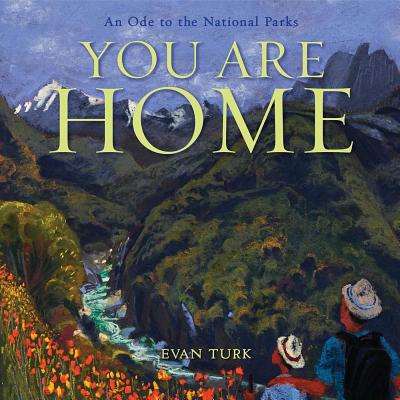 In simple, soaring language and breathtaking art, acclaimed author-illustrator Evan Turk has created a stirring ode to nature and nation. From the rugged coast of Maine to the fiery volcanoes of Hawaii, You Are Home reminds us that every animal, plant, and person helps make this land a brilliant, beautiful sanctuary of life.
Purchase YOU ARE HOME: AN ODE TO THE NATIONAL PARKS on Amazon | Shop your local indie bookstore.
Connect on Twitter: Author/Illustrator Evan Turk | Publisher Simon and Schuster
Connect with KidLit TV
Facebook Group | Facebook Page | Instagram | Newsletter | Pinterest | Twitter | YouTube