From Bustle: 15 Easy DIY Gifts To Make For Your Favorite Book Nerd
If there's a certain types of gifts all book nerds love more than anything else (besides a book, of course): It's the ones with the most thought and creativity put behind them. Some of my favorite gifts over the years have been paper flower bouquets made of used books, book pillows, and the adorable DIY bookmarks I love to use again and again. So if you've got a crafty hand and a few book nerds in your life, consider making them (or even yourself) some DIY gifts with a literary spin this holiday season.
It's always good to have an excuse to take up a new hobby around the holidays. I usually dig out my paintbrushes and paints to use as DIY gifts, along with baking as many cookies and treats as possible. (And it saves you money during the busy holiday time, too.) This year I'm definitely going to try making some personalized journals from scratch and maybe even some bookish jewelry after seeing all of these amazing, and easy DIY tutorials.

You might need to take a trip to your local crafting store to make sure you're stocked up on hot glue guns, scissors, and paper, because these 15 unique and personal DIY book gifts are going to make you into a crafting *machine!
1. DIY Bookmarks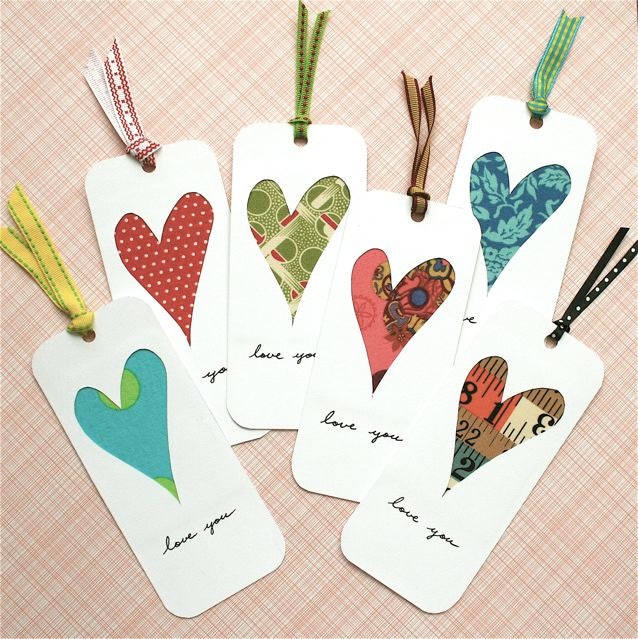 These adorable DIY bookmarks are easy to make and will make any book lover in your life happy. You can practically make bookmarks out of anything — recycled book pages, balsa wood, and even fabric if you're a sewing goddess. Get creative and personalize it for your book lover.
2. DIY Journal
If your book nerd is also a writer at heart, there's nothing more perfect than a handmade journal. These are pretty easy to make: just pick up a couple unique sheets of paper and bind them together with either glue or string. There are plenty of tutorials out there, and the great part is, you can write a little note on the first page telling your book nerd how much you love her.
3. DIY Book Safe
This, along with a few other DIY book gifts, is best used with recycled or worn down books missing a few pages. All you'll really need to do is have an X-acto knife ready and some glue to keep the pages together. The best part about this already awesome gift is that it can be used as a box for another gift if you're feeling extra generous!
Read on for the rest of the 15 Easy DIY Gifts To Make For Your Favorite Book Nerd on Bustle.
Connect with KidLit TV
Facebook Group | Facebook Page | Instagram | Newsletter | Pinterest | Twitter | YouTube