In Joyce Wan's latest board book, DREAM BIG, little ones will find the courage and strength to achieve anything they want to –all by dreaming big! With inspiring illustrations of female trailblazers and icons throughout history and simple, hopeful text, Joyce Wan creates a heartfelt message for dreamers of all ages.
Included in the back is a glossary giving a brief bio of the bold dreamers who came before us who followed their dreams . . . and changed the world.

Featuring heartfelt tributes to:

♥ Rosa Parks

♥ Frida Kahlo

♥ Amelia Earhart

♥ Harriet Tubman

♥ Jane Goodall

…and many more!

With an inspiring message of encouragement and hope, this book is a gift to be treasured and shared for years to come.
Book Trailer created by Anna Raff
Connect on Twitter: Author Joyce Wan | Publisher Scholastic Books
Purchase DREAM BIG on Amazon | Shop your local indie bookstore.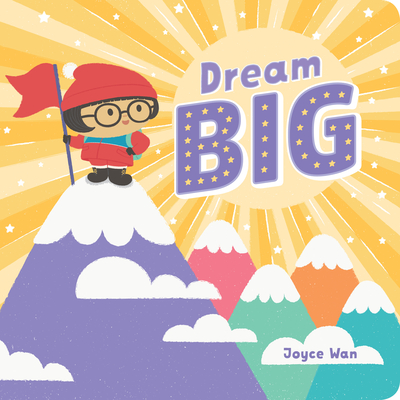 Connect with KidLit TV
Facebook Group | Facebook Page | Instagram | Newsletter | Pinterest | Twitter | YouTube