From The Educator's Spin On It- Raksha Bandhan Videos and Crafts for Kids
Learning about cultures around the world can be fun! One tradition that happens in many Hindu homes is Raksha Bandhan! Here are a few Rakhi videos and craft ideas for kids as they learn and explore their world.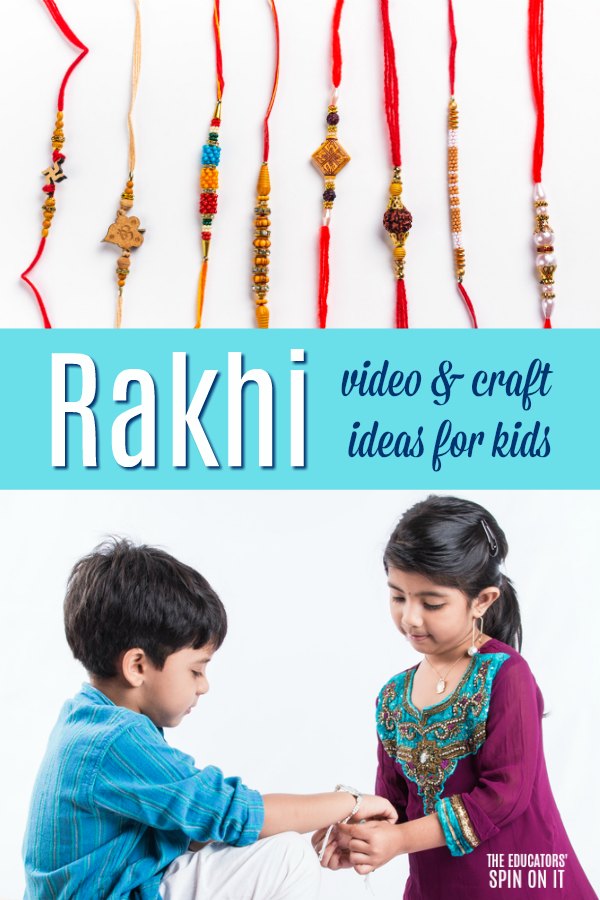 WHAT IS RAKHI?
Raksha Bandhan, which is also often called Rakhi, is a Hindu festival that celebrates brotherhood and love. It is celebrated on a full moon in the month of Sravana in the lunar calendar.

The word Raksha means protection, whilst Bandhan is the verb to tie. Traditionally, during the festival sisters tie a rakhi, a bracelet, around their brothers' wrists to celebrate their relationship.

Below is a picture of my daughter tying on a bracelet to her brother. Here's a few closeups of what our rakhi's looked like from India. My husband received his from his sister.

Rakhi's can be purchased at your local india store, made by had or purchased them online. Like these rakhi bracelets on Amazon.
Read on for the rest of the Raksha Bandhan Videos and Crafts for Kids on The Educator's Spin On It.
Connect with KidLit TV
Facebook Group | Facebook Page | Instagram | Newsletter | Pinterest | Twitter | YouTube