This little pirate's got to go potty! He wanders around sandy beaches and dark caves, discovering where the sea lion, the pelican, and even the octopus go potty. But where in the seven seas can a pirate go?! A hilarious adventure filled with playful anticipation and fun, WHERE DOES A PIRATE GO POTTY? guarantees a good time and laughter.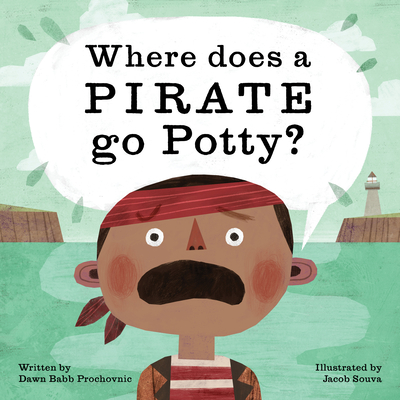 Purchase WHERE DOES A PIRATE GO POTTY? on Amazon | Shop your local indie bookstore.
Bonus: Check HERE for heaps of pirate-themed story time ideas and resources.