From Book Riot: 54+ Terrible, Wonderful, No Good, Very Bad, Hilarious Library Puns
I am an unabashed lover of puns. I've written about book puns before, as well as literary cat puns. I find them to be hilarious because I find that being creative with language is just fun—rules, grammar, and other "laws" of language have their place sometimes, but most of the time, there's no crime in bending language to do what it is you want it to do. Enter: library puns.
One of the convenient things about library puns (and book puns more generally) is how nice they are for pulling together book displays and book lists. They're perfect for engaging patrons because they're impossible to walk by and not take a second glance.

Find below an assortment of 54+ delicious, hilarious, and downright cringe-worthy library puns. I'm starting this list with the 13 I put in my larger book puns collection, and from there, I promise nothing but…well, I promise nothing but some smiles, somewhere, from fellow pun lovers. Note that not all of these are strictly puns (defined by Websters as "a joke exploiting the different possible meanings of a word") but I'm including them because pun lovers tend to be lovers of word play, period.
LIBRARY PUNS SO GOOD/SO BAD YOU CAN'T IGNORE
I will Dewey decimate you.

She blinded me with library science.

Book it to the library.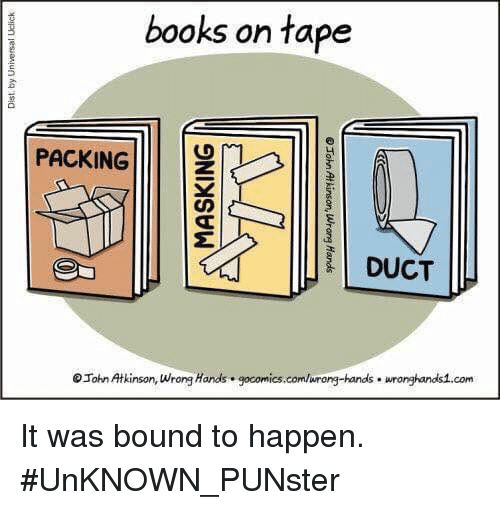 What building has the most stories? The library.

Mind if I check you out?

You have fine written all over you.

Libraries are good for circulation.

I wanted to visit the world's biggest library but it was overbooked.

These books blue us away (for a display of blue book covers).

Libraries make shhh happen.

You're good for my circulation.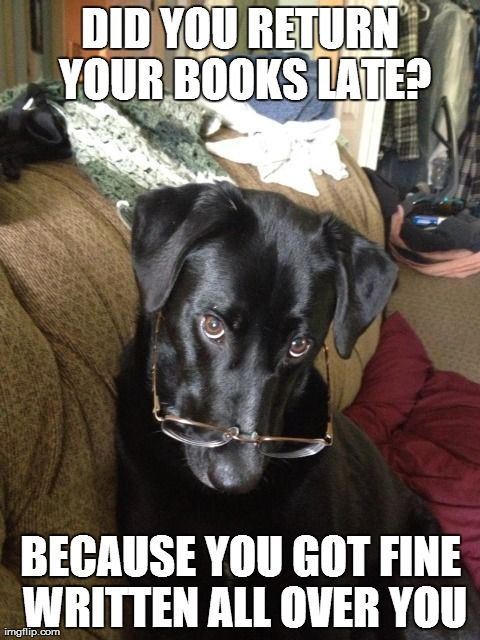 Read more of the 54+ Terrible, Wonderful, No Good, Very Bad, Hilarious Library Puns on Book Riot.
Connect on Twitter: Book Riot 
Connect with KidLit TV
Facebook Group | Facebook Page | Instagram | Newsletter | Pinterest | Twitter | YouTube