They sound like bad guys, they look like bad guys . . . and they even smell like bad guys. But Mr. Wolf, Mr. Piranha, Mr. Snake, and Mr. Shark are about to change all of that… So don't miss a single adventure!
To learn more about THE BAD GUYS books, watch the book trailer below:
The latest in the series: The Bad Guys in the Baddest Day Ever Book #10 is out now! 
Book Summary
All hail Crown Prince Marmalade! Surrender to his evil magnificence! Kneel before his butt-handed glory! Or…like…DON'T! The Bad Guys and even Badder Girls might have been knocked down, but does that mean they'll stay down? No way, chicos! Pull on your party pants-it's the ultimate battle between Bad and BAAAAAAD!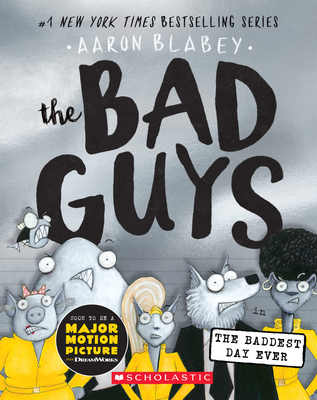 Purchase on Amazon |Shop your local indie bookstore
Connect on Twitter: Publisher Scholastic Books 
Connect with KidLit TV
Facebook Group | Facebook Page | Instagram | Newsletter | Pinterest | Twitter | YouTube