We are excited to welcome Danielle Davis as our newest contributor for KidLit TV! Danielle's mission is to help kids explore and develop their own writer's lives. Additionally, she is a great resource for educators to inspire students. Today she gives us a sneak peek into her latest episode on This Writer's Life: StoryMap!
About This Writer's Life
This Writer's Life is an educational video series for 8 to 12-year-olds and their classrooms—a resource library if you will—that peeks into the writing process. That means tools, writing activities, guidance, and encouragement for young writers to help develop their unique voices and imaginations.
Plus, each episode features someone I admire in a creative field offering a piece of advice from their own process! I want kid viewers to hear from a diverse scope of creatives from a wide variety of fields to inspire them.
My goal is to show kids what writing looks like, from the inside, with honesty and tips and cheering-on in order to spark their own writer's lives. And my dream is for educators to find the videos useful in their classrooms.
Episodes cover a range of topics like "show don't tell," first lines, setting, what I learned about writing from watching Project Runway, how to get ideas, revising with punchy verbs, crafting a character, and lots more. Many of them have free, printable corresponding PDFs in the show notes as well!
This Writer's Life: How to Create a StoryMap
This episode walks young writers through the process of charting their narrative with a StoryMap! Imagine that the story is a car and the main character is driving it. This tool will help brainstorm and plan all the landmarks along the route it travels—from what happens to start the engine of the story to obstacles and roadblocks all the way to the character's triumph at the end.
Here is a free, printable PDF with a fun and engaging illustration created by 
Kailah Ogawa
.
StoryMap
Plus, creative advice from comic, graphic novel, and television writers Shawneé and Shawnelle Gibbs whose first YA graphic novel, Ghost Roast, is forthcoming from Versify/Houghton Mifflin.

Previous Episodes 
Your Writer's Life: An episode that explores YOUR writer's life from influences to milestones with creative advice from Threadwinners yarn art duo.
Picture Book Inspiration: This episode is all about picture books exploring creativity or creative people that offer writing inspiration for anyone of any age! Plus advice from writer and student, Sofia Aguilar.
Setting:
 A whole bunch of middle grade novels with standout settings by Angela Cervantes, Zetta Elliott, Celia C. Pérez, Jennifer Torres, Karina Yan Glaser, Henry Lien, and more.
Additionally, this video includes a writing activity with four questions to develop a story's setting. Plus creative advice from book designer and illustrator Robin Mitchell Cranfield.
About Danielle Davis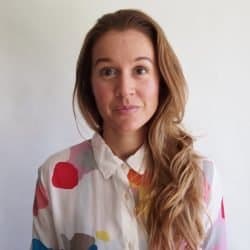 Danielle Davis grew up in Singapore and Hong Kong and now reads, writes, and roller skates in Los Angeles. 
She has an M.A. in literature and creative writing and a background teaching English to middle school and community college students.
Connect with Danielle:
Book Trailer for ZINNIA AND THE BEES
Connect with This Writer's Life Team