From Macmillan Kids: WHEN PENCIL MET ERASER Activity Kit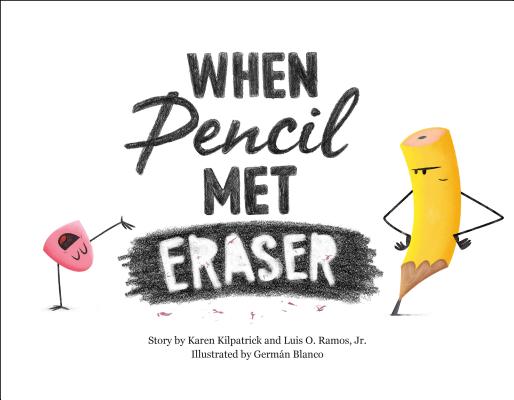 Book Summary
Ever wonder why there's a little pink eraser on every pencil? Find out in this funny, clever picture book that tells the true story of how Pencil and Eraser became the best of friends.

When Pencil draws on the pages of this book, Eraser erases parts of Pencil's work, and the book itself becomes a canvas for their different takes on creativity—until the two discover their artwork is even better when they work together.

From Karen Kilpatrick, Luis O. Ramos, Jr., and illustrator Germán Blanco, When Pencil Met Eraser brings to life something kids use every day at school and at home. Engaging art, adorable characters, and a clever ending create a memorable message about friendship and creativity.
Purchase on WHEN PENCIL MET ERASER Amazon | Shop your local indie bookstore.
Read on for the full WHEN PENCIL MET ERASER Activity Kit on Macmillan Kids.
Connect on Twitter with Publisher Macmillan Kids | Author Luis O. Ramos Jr. | When Pencil Met Eraser Book 
Connect with KidLit TV
Facebook Group | Facebook Page | Instagram | Newsletter | Pinterest | Twitter | YouTube