Ready Set Draw! How to draw a BIG CAT from I AM A CAT
Shh…We have a secret for you! Did you know the secret to drawing ALL big cats starts with the shape of a flower vase?! Tigers, lions, pumas, panthers — all have that same shape as the first step! What other tips and tricks does author/illustrator of I AM A CAT, Galia Bernstein have up her sleeve? You'll have to watch her episode of Ready Set Draw to find out!
SUPPLIES
-Marker or pen
-Sketchbook paper
ABOUT THE BOOK
A simple housecat named Simon encounters some bigger cats: Lion, Puma, Panther, Tiger, and Cheetah. Each of the big cats has something to say about Simon not being "cat" enough. According to them, he just doesn't measure up. He doesn't have Lion's mane or Cheetah's spots. He doesn't sleep in trees like Panther or climb mountains like Puma. He's small and fuzzy, not big and strong. But ultimately, Simon shows the big cats that he's just like them . . . only smaller. A celebration of both individuality and community, I Am a Cat is a strong debut that shows we're all more alike than we think . . . if we look closely enough.
ABOUT Galia
Galia Bernstein was born and raised in Israel. She started her career as a designer and illustrator for the Israeli Army's magazine. She later studied illustration at Parsons School of Design at the New School and now works as a full-time freelance illustrator. She lives in Brooklyn.
ABOUT ABRAMS BOOKS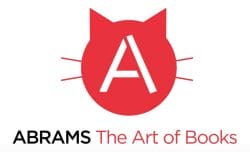 ABRAMS BOOKS FOR YOUNG READERS publishes picture books and illustrated nonfiction for preschool through middle-grade readers. Some highlights of this award-winning children's line include Library Mouse; Rosie Revere, Engineer; I Am Yoga; Animalia; Babar's Museum of Art; Separate Is Never Equal; Maritcha; and 365 Penguins.
CONNECT WITH Galia
Website | Twitter | Instagram
CONNECT WITH ABRAMS BOOKS
Website | Twitter | Facebook Page
CONNECT WITH KidLit TV
Facebook Group | Facebook Page | Instagram | Newsletter | Pinterest | Twitter | YouTube
Executive Producer: Julie Gribble