StoryMakers with Seth Fishman THE OCEAN IN OUR BATHTUB
Wherever we live in the world, the ocean is all around us. It supplies the air we breathe, the food we eat — there's even seaweed in most toothpaste! Learn all about it with Seth Fishman on a brand NEW episode of StoryMakers featuring his new picture book, THE OCEAN IN OUR BATHTUB.
ABOUT THE BOOK

Perfect for curious kids! From shore to suburb, the ocean connects all of us in unexpected ways—through the weather, our water, our food sources, and more! In their signature informative and child-friendly style, the award-winning creators of A Hundred Billion Trillion Stars explore how the ocean affects everyone, no matter where they live, and how everyone affects the ocean. Fans of Jess Keating's Shark Lady and Kate Messner's The Brilliant Deep will be hooked. This nonfiction picture book is an excellent choice to share during homeschooling, in particular for children ages 4 to 6. It's a fun way to learn to read and as a supplement for activity books for children.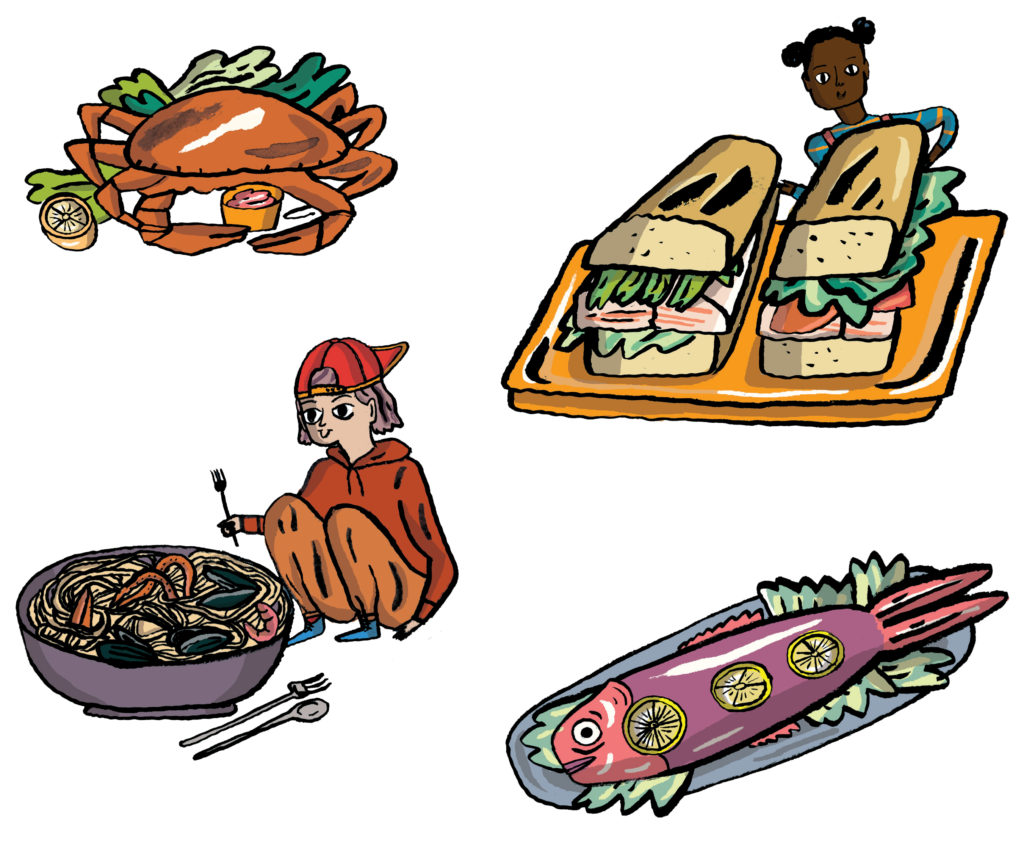 Did you know that oceans cover 71 percent of our planet and contain 97 percent of the Earth's water? That seven out of every ten breaths you take contains oxygen that comes from oceanic plant life? No matter how far from the ocean you live, it is part of your life, every single day. And you are part of the ocean's life, too. Every time you flush the toilet or throw something away, you might be sending it to the ocean—and every time you do a good deed, such as pick up litter or recycle, you are helping the ocean! Acclaimed creators Seth Fishman and Isabel Greenberg explore how the Earth's five oceans affect daily life for everyone on the planet, presenting surprising information about the ocean ecosystem in a fun, accessible story.
ABOUT Seth Fishman
Seth Fishman is a native of Midland, Texas (think Friday Night Lights), and a graduate of Princeton University and the University of East Anglia in Norwich, England. He spends his days as a literary agent at The Gernert Company and his nights (and mornings) writing. He lives in LA with his wife and son.
ABOUT Isabel Greenberg
ISABEL GREENBERG is a London based illustrator and writer. Her first graphic novel The Encyclopaedia of Early Earth was published in 2013 by Jonathan Cape in the UK, Random House in Canada, and Little Brown in the US. It has since been translated into French, Spanish, Korean, German, and Chinese. It was nominated for two Eisner awards, won the Best Book category at the British Comic Awards; was one of NPR's 100 Books Of The Year; was the Guardian's graphic novel pick of the month, and was in the New York TimesGraphic Books bestseller list.
Sponsored by GREENWILLOW BOOKS
CONNECT WITH KidLit TV
Executive Producer: Julie Gribble