Enjoy this book trailer for forthcoming new picture book, HELLO, NEW HOUSE.
When a family moves cross-country, a young girl learns to adjust to her new home. There are new neighbors, new weather—and scary nighttime sounds! But she realizes that not everything is different: her family is still by an ocean, and, more importantly, still together. This heartwarming family story illustrates how some things change, but others remain the same.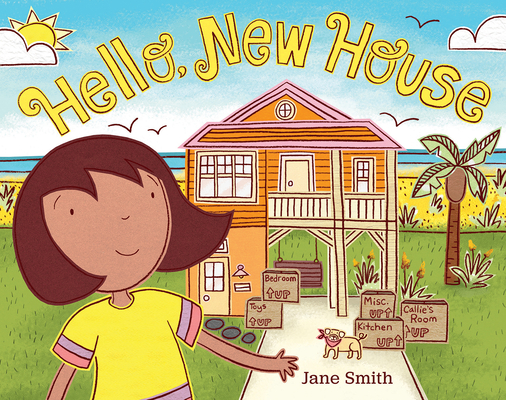 Releases in October 2020.
Pre-order HELLO NEW HOUSE on Amazon | Shop your local indie bookstore.
Free, downloadable activity kit available HERE.
Connect on Twitter: Author-Illustrator Jane Smith | Publisher Albert Whitman & Company