Adopting an extraterrestrial leads to hilariously mixed results!

When a family goes for a stroll one morning and encounters an adorable little creature with no collar or tag (who just happens to be sitting in the wreckage of an unidentified crash-landed object), they happily adopt the lovable stray.

They name him Grub and set about training him, but that works surprisingly . . . poorly. Taking him for a walk is an unexpected adventure, too. As hard as they try to make Grub feel at home, it's just not working. Could he already have a family of his own? Maybe he isn't really a stray, after all–just lost.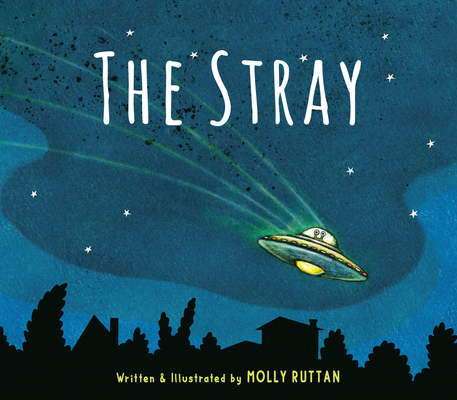 But how on earth will they be able to find his family when he seems to come from somewhere . . . out of this world?
Purchase THE STRAY on Amazon | Shop your local indie bookstore.
Connect on Twitter: Author Molly Ruttan | Publisher Nancy Paulsen Books
Connect with KidLit TV
Facebook Group | Facebook Page | Instagram | Newsletter | Pinterest | Twitter | YouTube