About the Book
If you know a CURLY GIRL, this book is for you!
When Claire Blair struggles to accept her big, unruly, curly hair, she embarks on a journey to make it look like everyone else's hair.
As she tries to smooth her hair—and hide it—and roll it into flowing locks, EVERYTHING she tries fails. But when Claire finds herself in a situation where everyone's hair looks just like hers, she learns a few lessons that change everything she ever thought about her hair.
Claire Blair's Unruly Hair is a sweet story of acceptance, inclusion and community.
With its charming illustrations and delightful rhyming text, this is a book to treasure.
Purchase CLAIRE BLAIR'S UNRULY HAIR on Bookshop.
About The Author
Tara Cavosie is a lifelong curly-haired girl of Hispanic descent and is proud to have two curly-haired girls of her own! When Tara and her daughters decided to embrace their natural hair, they experienced ups and downs, good days and bad, and big, unruly hair that went in wild, crazy directions. Thanks to the natural hair community's encouragement, support, and advice, they eventually found their way.
Tara is an apparel designer with over 20 years of experience in the beauty and fashion industry. She is proud to be a part of the natural hair movement and thrilled to see first hand how Curly Girls of all ages, with textured hair of all kinds, are finally being celebrated and accepted.
Connect with Tara Cavosie: Facebook | Website
Pro Tip: Claire Blair with blonde, black, and red hair are also available.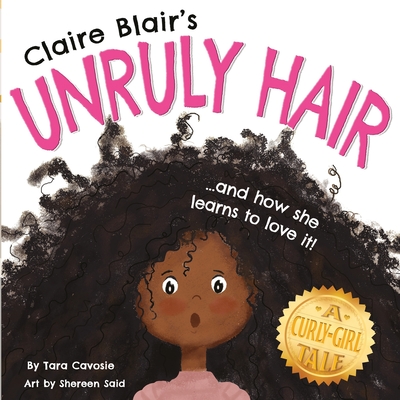 CONNECT WITH KidLit TV
Executive Producer: Julie Gribble