"Kindness doesn't hurt or cost money."
I remember my mom telling me this as a kid and I still remember those words like it was yesterday. Fast forward a handful of decades, this wisdom still rings true. Especially now since our planet is throwing new challenges at its inhabitants on a regular basis!
As World Kindness Day (11/13/20) nears, let's use this global day designed to promote the importance of cultivating compassion for others to encourage some critical conversations on what we all can do to be kinder to each other, ourselves, and the world.
Diverse Books for World Kindness Day
Kindness IS the glue that binds us all together and here are some wonderful booklist to help reinforce that message.
Melissa from Imagination Soup has the motherlode of 36 books about Kindness on her awesome site. Read the full list HERE.
Mia from Pragmaticmom also has an excellent booklist that answers the question, "What are your favorite picture books about kindness and compassion?" HERE.
Deedee Cummings is not only an author, but she is also a mom, business owner, wife, daughter, family therapist, and advocate for peace and kindness. One of her latest blog posts is not a book list, but her list of 100 Simple Ways to be Kind is a "must-read" for adults and kids alike.
"Kindness is not a new or novel word. But at a time when our planet seems to be in constant turmoil, I feel all of us need to go the extra mile in remembering the meaning and importance of this word while also being more mindful about what we can do to be KIND."~ Deedee Cummings
View this amazing list HERE.
 Keep calm and READ ON!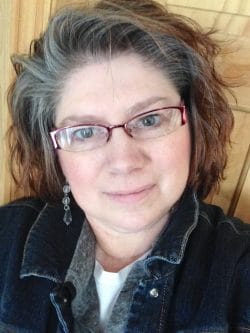 Rebecca "Becky" Flansburg is an author, freelance writer, and project manager for the non-profit online children's literacy initiative, Multicultural Children's Book Day/ #ReadYourWorld. Join the celebration! Our 8th annual celebration will take place on January 29, 2021. For more information, visit Multicultural Children's Book Day on the web.