Children, middle-grade, and even YA books need to be able to relate to kids on a personal level. Not every child comes from a home with two parents or even parents who are the same gender or race. And even if a young reader's family dynamic is what we would call "typical," they still need to opportunity to understand the realities of our changing society. Through books, my kids can learn about the intricacies of another's country (as well as their own) while discovering culture, emotions, and perspective.
Andrew Solomon calls diverse families "the ecosphere of kindness." He wrote, "I don't accept subtractive models of love, only additive ones. And I believe that in the same way that we need species diversity to ensure that the planet can go on, so we need this diversity of affection and diversity of family in order to strengthen the ecosphere of kindness."
Modern families come in all shapes, sizes, colors, and genders. But one thing remains the same among ALL families: the presence of LOVE. Here are great books that celebrate families in every way.
Books that Celebrate Diversity of Family
Author Megan Dowd Lambert (Real Sisters Pretend) stopped by the Multicultural Children's Book Day blog and not only shared her real-life experience of being an adoptive mom in a family with two moms, but also her top 8 Picture Books with Diverse Family Constellations.
Rebekah from The Barefoot Mommy always has amazing booklists and her list of What is Family? 18 Picture Books about Loving Families in All Forms does not disappoint!
Children's Librarian Lauren from Happily Ever Elephants shares not only her thoughts and perspective on Why Children's Books About Family Diversity are Critically Important but also some of her favorite books.
Keep Calm and Read On!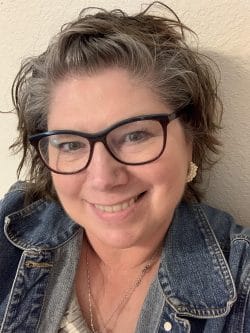 Rebecca "Becky" Flansburg is an author, freelance writer, and project manager for the non-profit online children's literacy initiative, Multicultural Children's Book Day/ #ReadYourWorld. Join the celebration! Our 9th annual celebration will take place on January 28, 2022. For more information, visit Multicultural Children's Book Day on the web.