Summer holidays from school mean family road trips. Whether going to see grandma or camping adventures by the ocean, this list of the Top 5 Diverse Audiobooks for Summer Road Trips will not only entertain the whole family for hours, but maintain and increase reading skills while school is out.

Top 5 Diverse Audiobooks for Summer Road Trips
Nothing is like it used to be. If it were, Mama would still be alive. Papa wouldn't have died. And Charlie would still be the same old loving big brother to 13-year-old Lafayette, not a hostile stranger, just back from doing time at a correctional facility. Oldest brother, Ty'ree, would have gone to college, instead of having to work full-time to support the three of them. And Lafayette wouldn't be so full of questions, like why Mama had to die, why Charlie hates him so much now, and how they're all supposed to survive these times together when so much seems to be set against them.

Jacqueline Woodson brings us the story of three remarkable young men—brothers who have only each other to rely on and must decide whether they'll work with that or let it tear them apart.       
---
Gary Soto, an award-winning poet, is renowned for getting at the heart of a young person's everyday life. In these eleven stories, performed with spice and energy by young actors Stephanie Diaz and Miguel Gongora, Soto again scores. With a sensitivity and humor born from his own experiences while growing up in California's Central Valley, the author brings to the surface issues such as success and failure, honesty and deceit, love and friendship. Crooked teeth, ponytailed girls, embarrassing grandfathers, imposter Barbies, annoying brothers, Little League tryouts, and karate lessons weave the colorful fabric of Soto's world. The smart, tough, vulnerable kids in these stories are Latino, but their dreams and desires belong to all of us.
BASEBALL IN APRIL AND OTHER STORIES Written by Gary Soto, Narrated by Stephanie Diaz & Miguel Gongora, Published by Blackstone Publishing
MIRACLE'S BOYS by Jacqueline Woodson, read by Dulé Hill, Published by Penguin Random House Audio Publishing Group
---
Sunny is just that—sunny. Always ready with a goofy smile and something nice to say, Sunny is the chillest dude on the Defenders team. But his life hasn't always been sun beamy-bright. You see, Sunny is a murderer. Or at least he thinks of himself that way. His mother died giving birth to him, and based on how Sunny's dad treats him—ignoring him, making Sunny call him Darryl, never "Dad"—it's no wonder Sunny thinks he's to blame. It seems the only thing Sunny can do right in his dad's eyes is win first place ribbons running the mile, just like his mom did. But Sunny doesn't like running, never has. So he stops. Right in the middle of a race.

With his relationship with his dad now worse than ever, the last thing Sunny wants to do is leave the other newbies—his only friends—behind. But you can't be on a track team and not run. So Coach asks Sunny what he wants to do. Sunny's answer? Dance. Yes, dance. But you also can't be on a track team and dance. Then, in a stroke of genius only Jason Reynolds can conceive, Sunny discovers a track event that encompasses the hard beats of hip-hop, the precision of ballet, and the showmanship of dance as a whole: the discus throw. But as he practices for this new event, can he let go of everything that's been eating him up inside?
SUNNY by Jason Reynolds Narrated by Guy Lockard Published by Simon and Schuster Audio
---
It seems animals are like people in many ways–they just can't get along with one another. And Brer Rabbit has the most trouble of all. Maybe it's his mischievous ways, or maybe it's because adventures always come looking for him. There was the frightening day that Brer Rabbit found himself attached to a baby made of sticky tar. Brer Fox would have had a tasty barbecue that evening if Brer Rabbit hadn't been such a quick thinker. Then there was the time Mr. Man finally caught Brer Rabbit in the garden. That was almost the end of a certain long-eared animal.

Award-winning author Julius Lester skillfully captures the rhythm and melodic language of these timeless stories first told by slaves. With an accessible combination of standard and black English, he preserves the traditional story lines and wit, yet adds touches of modern humor, breathing life into spunky Brer Rabbit and each of his colorful friends and foes.
---
With a bolt of lightning on my kicks . . .The court is SIZZLING. My sweat is DRIZZLING. Stop all that quivering. Cuz tonight I'm delivering, announces dreadlocked, 12-year old Josh Bell. He and his twin brother Jordan are awesome on the court.

But Josh has more than basketball in his blood. He's got mad beats, too, that tell his family's story in verse, in this fast and furious middle grade novel of family and brotherhood from Kwame Alexander. Josh and Jordan must come to grips with growing up on and off the court to realize breaking the rules comes at a terrible price, as their story's heart-stopping climax proves a game-changer for the entire family.
THE CROSSOVER
 by Kwame Alexander Narrated by Corey Allen
Published by
Recorded Books, Inc.
Need more ideas for road trips?
Check out my list of the  Best Podcasts for Kids.  
---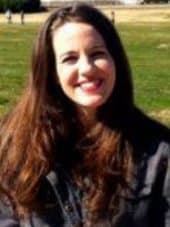 Bethany Edwards is an elementary educator as well as a reading and literacy specialist. On Biracial Bookworms, she focuses on multiracial and multicultural resources for teaching literacy skills using reading, travel, and learning multiple languages. Additionally, she offers online and self-paced courses for parents and caregivers on Biracial Bookworms Academy.