International Dot Day Crafts and Activities
Celebrate International DOT DAY with KidLit TV!
 Be INSPIRED and CREATIVE with Kid Lit-themed crafts and activities!

READ
About the Book
Vashti is not an artist. She jabs at a blank sheet of paper to make an unremarkable and angry mark. "There" she says. That one little dot marks the beginning of Vashti's journey of surprise and self-discovery.
The founder of Dot Day, Terry Shay, writes a series of posts for us encouraging
kids to celebrate creativity all year!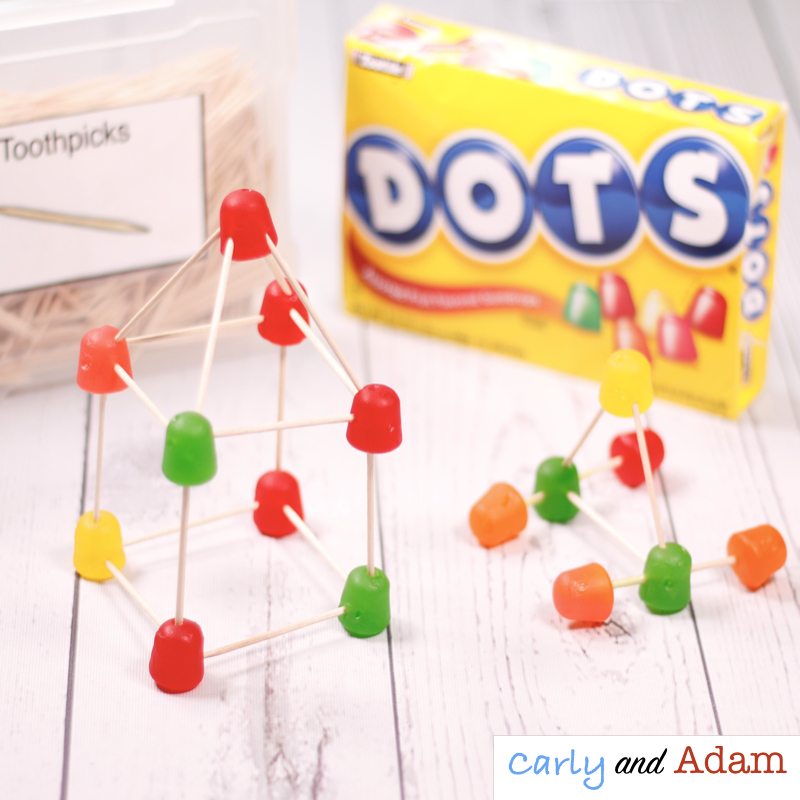 For this activity students use toothpicks and Dots candies to create as many different structures as they can think of.


Use paper towel or toilet paper rolls with paint. Have the students place the paint brushes into the roll(s) to paint the "perfect" shaped dot!
The game is very simple to prepare.
 Paint dots on a piece of cardboard or whatever you have at hand. We take paper rolls and mark their edges with colors of the dots that is exactly as on the board.
🟣🟠🟡🔴🔵
Match the rolls to its color dot on the board
In the end, it gets a bit difficult and you have to think about the arrangement so that everything fits.


Quiver is an awesome (and easy to use) Augmented Reality app that is available through the iOS App Store and Google Play. For this activity, you'll need to download and print the worksheet linked here (or click on the picture). Once printed, have your students draw their dot design on the sheet. When they're finished, have them launch the Quiver app and scan the paper. When Quiver recognizes the sheet, it will automatically create an AR version of the dot. The kids can even "hold it in their hands!" Check it out below!
Watch LIVE drawing with illustrators from the world of children's literature.
Let's inspire kids to make their mark!

WHAT IS INTERNATIONAL DOT DAY?
International Dot Day, a global celebration of creativity, courage and collaboration, began when teacher Terry Shay introduced his classroom to Peter H. Reynolds' book The Dot on September 15, 2009.
The Dot is the story of a caring teacher who dares a doubting student to trust in her own abilities by being brave enough to "make her mark". What begins with a small dot on a piece of paper becomes a breakthrough in confidence and courage, igniting a journey of self-discovery and sharing, which has gone on to inspire countless children and adults around the globe.
And each year on International Dot Day – with the help of people just like you – the inspiration continues. What started as a story in the pages of a book is transforming teaching and learning around the world as people of all ages re-discover the power and potential of creativity in all they do.

Want to make your mark this year and show the world your creative side? Register for Dot Day and participate. You can sign up HERE!
 Let's inspire kids to make their mark!

Learn More about Peter's CREATRILOGY
Ish
Written and illustrated by Peter H. Reynolds
Published by Candlewick Press
Ramon loves to draw and it makes him happy but, in one split second everything changes. A single reckless remark by Ramon's older brother, Leon, turns Ramon's carefree sketches into joyless struggles. Luckily for Ramon his little sister, Marisol, sees the world differently. She opens his eyes to something a lot more valuable than getting things just "right."
Sky Color
Written and illustrated by Peter H. Reynolds
Published by Candlewick Press
Marisol loves to paint. So when her teacher asks her to help make a mural for the school library, she can't wait to begin! But how can Marisol make a sky without blue paint?
ABOUT PETER H. REYNOLDS
Peter H. Reynolds is a New York Times best-selling illustrator who has created many acclaimed books for children. In addition to his Creatrilogy The Dot, Ish,  and Sky Color he is the author-illustrator of Happy Dreamer,  Rose's Garden, The North Star, and So Few of Me and illustrated I Am Peace and I Am Yoga written by Susan Verde. Peter H. Reynolds helps inspire children find their creative side and dream big through his art and writing!
Find his books and more at Blue Bunny Books