If your nightly routine or end-of-school day includes relaxing with your little ones to the sound of storybook adventures, below are the most amazing new Picture Book Audiobooks from Black Creators. These books written and read by Black authors and narrators will blow you away as you press play to hear their creative and empowering text.

Picture Book Audiobooks from Black Creators
---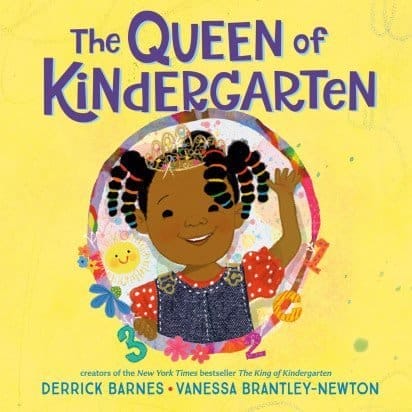 MJ is more than ready for her first day of kindergarten! With her hair freshly braided and her mom's special tiara on her head, she knows she's going to rock kindergarten. But the tiara isn't just for show—it also reminds her of all the good things she brings to the classroom, stuff like her kindness, friendliness, and impressive soccer skills, too! Like The King of Kindergarten, this is the perfect book to reinforce back-to-school excitement and build confidence in the newest students. 
THE QUEEN OF KINDERGARTEN by Derrick Barnes and Vanessa Brantley-Newton, read by Tyla Collier, Published by Penguin Random House Audio Publishing Group
---
Grammy Award–winning artist Kelly Rowland and educator Jessica McKay have crafted a lyrical celebration of working moms everywhere and a soothing story for their children. As a mother gets ready to go to work, first she works on building the world for her child. Because it can sometimes be hard to be separated during the day, Mom collects some simple words that she and her child can repeat whenever they are missing each other or feeling overwhelmed: Always with you, always with me, mommy and child, together we'll be. For any child who needs a little reassurance or just to share a sweet gesture of affection, Always with You, Always with Me is a loving tribute to families that honors the work a mother does both inside and outside of the home.
ALWAYS WITH YOU, ALWAYS WITH ME Written by Kelly Rowland & Jessica McKay Narrated by Kelly Rowland, Published by Penguin Random House Audio Publishing Group
---

I was shown all the smiles in the entire world. I looked at all of the many bright smiles until I found my favorite: your smile. After comparing herself to other little girls, Irie confides in her mama that she feels something is wrong with her, that she's not perfect as she is. And so Irie's mama tells the magical story of how Irie was intentionally and wonderfully made. In fact, Irie is made up of all her mother's favorite things: sparkling eyes, a bright smile, and a kind heart. Actor and activist Jazmyn Simon's tender book emphasizes the unique beauty and strength of all children, encouraging them to love their most perfect selves.
MOST PERFECT YOU Written and Narrated by Jazmin Simon, Published by Penguin Random House Audio Publishing Group
---
Hello, world! I'm a gift from above. I already know that I am loved. Gazing around with a great big grin— there's a whole wide world for me to take in. From the hair on her head to the tips of her toes, Azira knows that she is awesome! And whether it's styled in twists, curls, braids, Bantu knots, a textured bun, or left totally natural, her hair is just one of the countless things that helps Azira celebrate who God made her to be. She's able to live out a beautiful story because God has crowned her with glory—and Azira wants you to do the same! Young readers will be inspired by this empowering, uplifting reminder to always be and love who God created them to be.
CROWNED WITH GLORY by Dorena Williamson, Narrated by Bahni Turpin, Published by Penguin Random House Audio Publishing Group
---
What does a daddy do? From day one, this daddy speaks love to his little one. And along with that love, his words and actions speak many other things, too: like truth, joy, comfort, and pride. Like many dads, he answers a million questions and tries to make sure that days are full of fun adventures, giggles, and hugs. Dads are good at scaring away imaginary monsters, and honest about how to confront the real ones too. They set an example for the future, speaking out for equality and justice, while sharing lessons from the past. But most of all, daddies encourage their young ones to fight for a better world, with the comfort of knowing their dads are right beside them. Daddy Speaks Love speaks to that everlasting bond between children and their fathers and is a perfect gift for special occasions including Father's Day, Valentine's Day, birthdays, baby showers, and more!
DADDY SPEAKS LOVE Written and Narrated by Leah Henderson, Published by Penguin Random House Audio Publishing Group
Need more audiobooks for older kids?
Check out my list of the  Best Podcasts for Kids.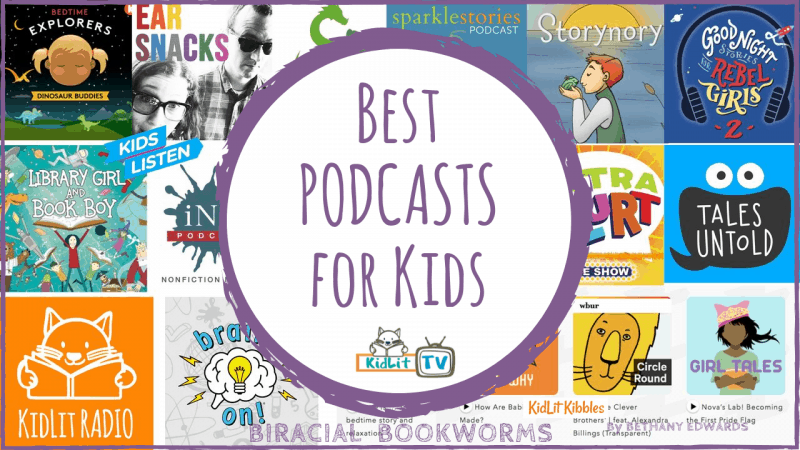 ---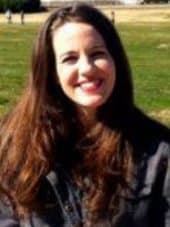 Bethany Edwards is an elementary educator as well as a reading and literacy specialist. On Biracial Bookworms, she focuses on multiracial and multicultural resources for teaching literacy skills using reading, travel, and learning multiple languages. Additionally, she offers online and self-paced courses for parents and caregivers on Biracial Bookworms Academy.