Ready Set Draw! with Stephen Savage MOONLIGHT
On Ready Set Draw, join author/illustrator Stephen Savage for a lesson in relief printing — the same technique he used to illustrate his gorgeous, new picture book MOONLIGHT. In this episode, Stephen takes us through the steps to make a moonlit ocean scene using a printing method called collagraphy. Collagraphy is a just a fancy word the simple process of gluing things down on a board, inking them, and printing!
Here's what you will need to create along with Steven:
a bagel cut in half (!)
a piece of thin foam (to draw on and then cut shapes out of)
white glue
scissors
a marker
white and turquoise acrylic paint
a piece of blue construction paper (to print on)
a trowel (or spoon to mix the paint)
a surface to mix paint on (Stephen uses a sheet of plexiglass but it could be a dinner plate!)
We'd love to add your artwork to the Ready Set Draw! Art Gallery!
Post your paintings on our KidLit TV Facebook page OR use the hashtag #ReadySetDraw on Facebook, Instagram, or Twitter so we can find you!
We can't wait to see what you've made!

About the Book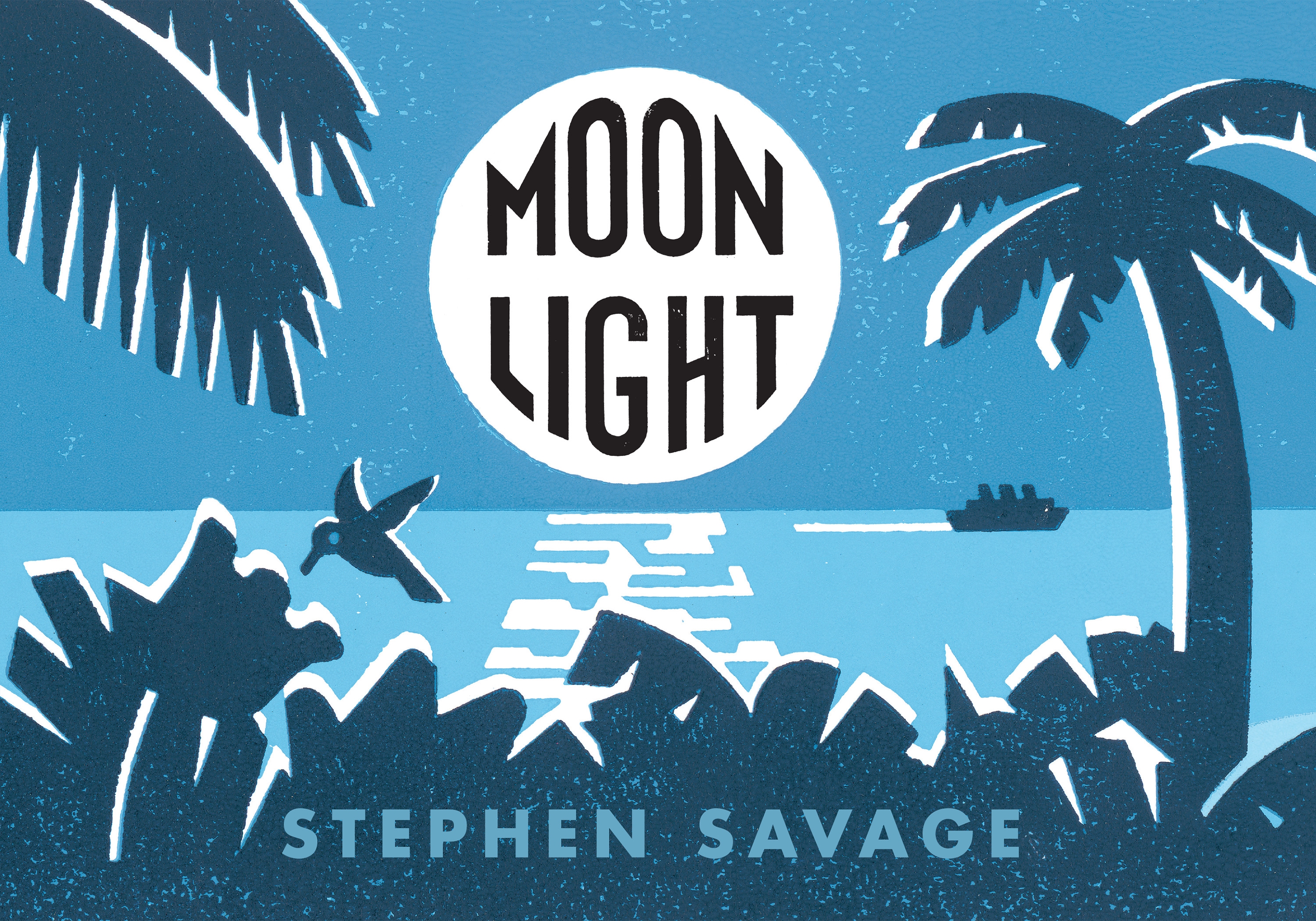 A lyrical bedtime read about the captivating effects of moonlight and its nightly journey.
"Something is on the move."
When moonlight shines, it's not like most light. In the quietest hours of the night, it swings through trees and slithers down rivers. It drifts in the wake of steamships and catches on the propeller of a passing plane. It blankets neighborhoods before coming to rest by your side.
In this bedtime picture book, Stephen Savage, author and illustrator of And Then Came Hope, Babysitter from Another Planet, and the Geisel Honor book Supertruck, presents a lyrical text and illustration full of dramatic light and shadow to pay homage to the mysterious moon and the unique ways it reveals itself each night.
★ The Reviews Are In! ★
★ "Composed of alluring and allusive shadows, shapes, and textures. . . . With the six-sentence text providing an almost incantatory counterpoint to the pictures' clean, geometric lines, and bold, flat colors, this is a lovely bedtime meditation on themes of universality, a shared planet, and quiet wonder."
—Publishers Weekly, Starred Review
"This gentle berceuse initially teases with soothing prose and intriguing visual misdirection. . . . Linocuts in blues, teals, and greens merge the Earth, sea, and sky into a dreamy continuum. . . . Sleep-resistant listeners may want to talk about places where the moonlight shines at that very minute, but a reprise of Savage's lyrical text should do the lulling trick."
—The Bulletin of the Center for Children's Books
"Savage's lyrical bedtime book invites pajama-clad listeners into a moment of quiet wonder. Well-placed text complements the inked block prints to create a thoughtful interplay between shadow and light."
—The Horn Book

About Stephen Savage
Stephen Savage is the New York Times bestselling illustrator of Polar Bear Night (A New York Times Best Illustrated Book). He also wrote and illustrated Little Tug and the acclaimed Where's Walrus?, which Kirkus called "refreshing, captivating, elegant and witty." Stephen lives in Brooklyn, New York with his wife, daughter, and his two dogs.
Connect with Stephen!