• Celebrate Native American Heritage Month in November •
Here's a selection of children's books by Indigenous authors and illustrators to read aloud!

These 10 children's books by Native American and First Nations authors and illustrators spark the conversation about justice and what it means to honor Native land. The hard topics should never be off-limits and these books are wonderful choices to read year-round.
---

The sun on your face. The smell of warm bannock baking in the oven. Holding the hand of someone you love. What fills your heart with happiness? This beautiful board book, with illustrations from celebrated artist Julie Flett, serves as a reminder for little ones and adults alike to reflect on and cherish the moments in life that bring us joy.

International speaker and award-winning author Monique Gray Smith wrote My Heart Fills with Happiness to support the wellness of Indigenous children and families, and to encourage young children to reflect on what makes them happy.
MY HEART FILLS WITH HAPPINESS by Monique Gray Smith
Illustrated by Julie Flett
Published by Orca Book Publishers
---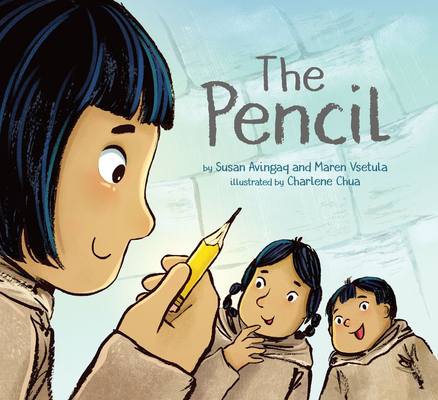 Susan and her sister, Rebecca, love watching their mother write letters to people in other camps. Their mother has one precious pencil, and she keeps it safe in her box for special things. One afternoon, their mother leaves the iglu to help a neighbour, and Susan, Rebecca, and their brother Peter are left with their father.

They play all their regular games but are soon out of things to do–until their father brings out the pencil As Susan draws and draws, the pencil grows shorter and shorter. What will their mother think when she comes home? Based on author Susan Avingaq's childhood memories of growing up in an iglu, this charming story introduces young readers to the idea of using things wisely.
THE PENCIL
by Susan Avingaq & Maren Vsetula
Illustrated by Charlene Chua
Published by Inhabit Media
---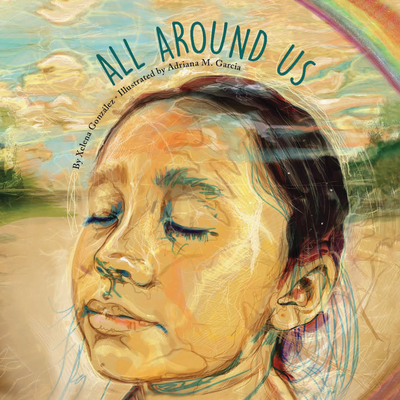 Grandpa says circles are all around us. He points to the rainbow that rises high in the sky after a thundercloud has come. "Can you see? That's only half of the circle. That rest of it is down below, in the earth." He and his granddaughter meditate on gardens and seeds, on circles seen and unseen, inside and outside us, on where our bodies come from and where they return to. They share and create family traditions in this stunning exploration of the cycles of life and nature.
ALL AROUND US by Xelena Gonzalez
Illustrated by Adriana M Garcia
Published by Cinco Puntos Press
---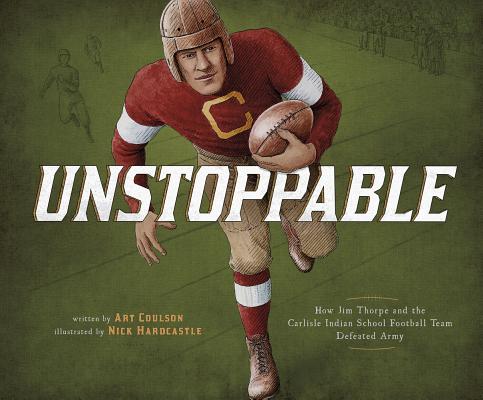 In the autumn of 1912, the football team from Carlisle Indian Industrial School took the field at the U.S. Military Academy, home to the bigger, stronger, and better-equipped West Points Cadets. Sportswriters billed the game as a sort of rematch, pitting against each other the descendants of U.S. soldiers and American Indians who fought on the battlefield only 20 years earlier. But for lightning-fast Jim Thorpe and the other Carlisle players, that day's game was about skill, strategy, and determination. Known for unusual formations and innovative plays, the Carlisle squad was out to prove just one thing — that it was the best football team in all the land.
UNSTOPPABLE: How Jim Thorpe and the Carlisle Indian School Football Team Defeated Army by Art Coulson
Illustrated by Nick Hardcastle
Published by Capstone Editions
---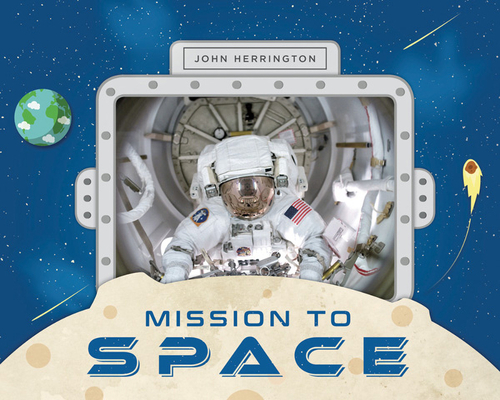 Go on a Mission to Space with Chickasaw astronaut John Herrington, as he shares his flight on the space shuttle Endeavour and his thirteen-day mission to the international Space Station. Learn what it takes to train for space flight, see the tasks he completed in space, and join him on his spacewalk 220 miles above the earth.
MISSION TO SPACE Written and Illustrated by John Herrington
Published by White Dog Press
---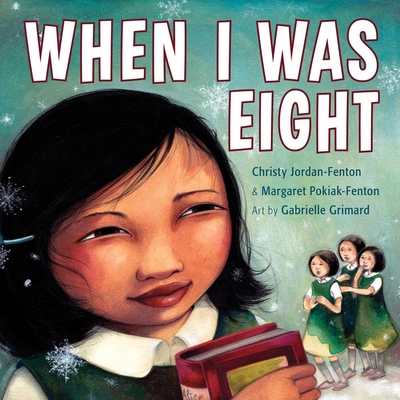 Bestselling memoir Fatty Legs for younger readers. Olemaun is eight and knows a lot of things. But she does not know how to read. Ignoring her father's warnings, she travels far from her Arctic home to the outsiders' school to learn. The nuns at the school call her Margaret. They cut off her long hair and force her to do menial chores, but she remains undaunted. Her tenacity draws the attention of a black-cloaked nun who tries to break her spirit at every turn.

But the young girl is more determined than ever to learn how to read. Based on the true story of Margaret Pokiak-Fenton, and complemented by stunning illustrations, When I Was Eight makes the bestselling Fatty Legs accessible to younger readers. Now they, too, can meet this remarkable girl who reminds us what power we hold when we can read.
WHEN I WAS EIGHT by Christy Jordan-Fenton
Illustrated by Gabrielle Grimard
Published by Annick Press
---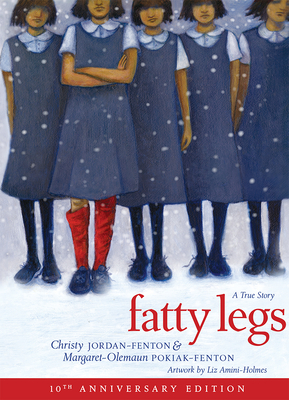 The beloved story of an Inuvialuit girl standing up to the bullies of residential school, updated for a new generation of readers.

Margaret Olemaun Pokiak-Fenton's powerful story of residential school in the far North has been reissued to commemorate the memoir's 10th anniversary with updates to the text, reflections on the book's impact, and a bonus chapter from the acclaimed follow-up, A Stranger at Home.
FATTY LEGS by Margaret-Olemaun Pokiak-Fenton and Christy Jordan-Fenton
Illustrated by Liz Amini-Holmes
Published by Annick Press
---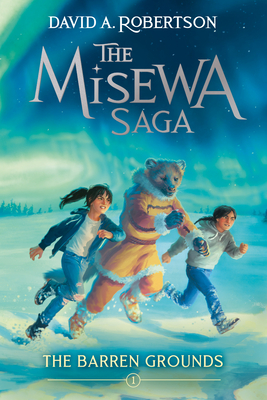 Narnia meets traditional Indigenous stories of the sky and constellations in an epic middle grade fantasy series from award-winning author David Robertson.

Morgan and Eli, two Indigenous children forced away from their families and communities, are brought together in a foster home in Winnipeg, Manitoba. They each feel disconnected, from their culture and each other, and struggle to fit in at school and at their new home — until they find a secret place, walled off in an unfinished attic bedroom.

A portal opens to another reality, Askí, bringing them onto frozen, barren grounds, where they meet Ochek (Fisher). The only hunter supporting his starving community, Misewa, Ochek welcomes the human children, teaching them traditional ways to survive. But as the need for food becomes desperate, they embark on a dangerous mission. Accompanied by Arik, a sassy Squirrel they catch stealing from the trapline, they try to save Misewa before the icy grip of winter freezes everything — including them.
BARREN GROUNDS: THE MISEWA SAGA BOOK 1 by David A. Robertson
Published by Puffin Books
---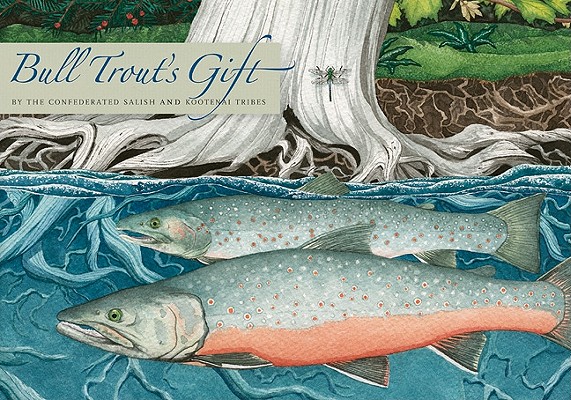 "We were wealthy from the water," Mitch Smallsalmon says, and like all the tribal elders, he speaks to our understanding of the natural world and the consequences of change. In this book the wisdom of the elders is passed on to the young as the story of the Jocko River, the home of the bull trout, unfolds for a group of schoolchildren on a field trip.

The Jocko River flows through the Flathead Indian Reservation in northwestern Montana. For thousands of years the Salish and Pend d'Oreille Indians lived along its banks, finding food and medicine in its plants and fish, and in the game hunted on its floodplain. Readers of this story will learn, along with the students of Ms. Howlett's class, about the history and culture of the river and its meaning in Native life, tradition, and religion. They will also discover the scientific background and social importance behind the Tribes' efforts to restore the bull trout to its home waters.

Beautifully illustrated and narrated in the tradition of the Salish and Kootenai Tribes, this account of conservation as the legacy of one generation to the next is about being good to the land that has been good to us. Bull Trout's Gift is steeped in the culture, history, and science that our children must know if they hope to transform past wisdom into future good.
BULL TROUT'S GIFT Written and Illustrated by Confederated Salish and Kootenai Tribes
Published by University of Nebraska Press
---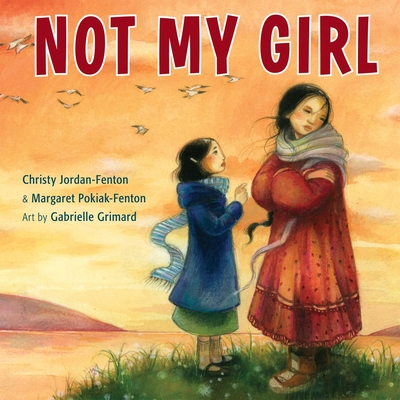 Margaret can't wait to see her family, but her homecoming is not what she expected. Based on the true story of Margaret Pokiak-Fenton, and complemented by evocative illustrations, Not My Girl makes the original, award-winning memoir, A Stranger at Home, accessible to younger children. It is also a sequel to the picture book When I Was Eight.

A poignant story of a determined young girl's struggle to belong, it will both move and inspire readers everywhere.
NOT MY GIRL by Christy Jordan-Fenton and Margaret Pokiak-Fenton
Illustrated by Gabrielle Grimard
Published by Beaming Books
---
Bethany Edwards is an elementary educator as well as a reading and literacy
specialist. On Biracial Bookworms, she focuses on multiracial and multicultural resources for teaching literacy skills using reading, travel, and learning multiple languages. Additionally, she offers online and self-paced courses for parents and caregivers on Biracial Bookworms Academy.
Connect with Bethany on Biracial Bookworms
Instagram | Twitter | Pinterest | Facebook Group | Facebook Page | Newsletter