Merry Christmas!
To get into the Christmas Spirit:
Read these Christmas-themed picture books, then settle in for good fun
making these Best of the Web Crafts & Activities to celebrate the season!
READ

About the Book
A New York Times bestseller! Experience the beautiful story that captivated the country about a little owl found in the world's most famous Christmas tree.
When Little Owl's home is cut down by people saying it will make a beautiful Christmas tree, she's not sure she wants anything to do with Christmas, whatever that means. But then she is saved by a woman named Ellen, whose house is merrily decorated for the holiday, and filled with birds who need someone to care for them. Surrounded by kindness and helpful new friends, Little Owl begins to wonder if Christmas might not be such a bad thing after all….
Co-written by Ellen Kalish, caretaker of the real owl found inside the Rockefeller Center Christmas Tree, The Christmas Owl is a charming story of friendship, compassion, and the true meaning of this special time of year.
WATCH the Video to meet the Owl!
READ
Mortimer is a small mouse who longs for a warm house of his own. The little hole he lives in now is "Too cold and Too cramped". One day he finds a little home just his size. It is full of hay and surrounded by animals. The little cradle in the middle even has a statue of a baby! Mortimer moves the baby statue so he can sleep there instead. But can you guess what home Mortimer has found? Can you guess who is in that cozy cradle?
A lovely little book for children, which introduces the nativity story in a way a child can relate. Through Mortimer, children learn the true meaning of Christmas. This is a warm story with bright and delightful illustrations!


Read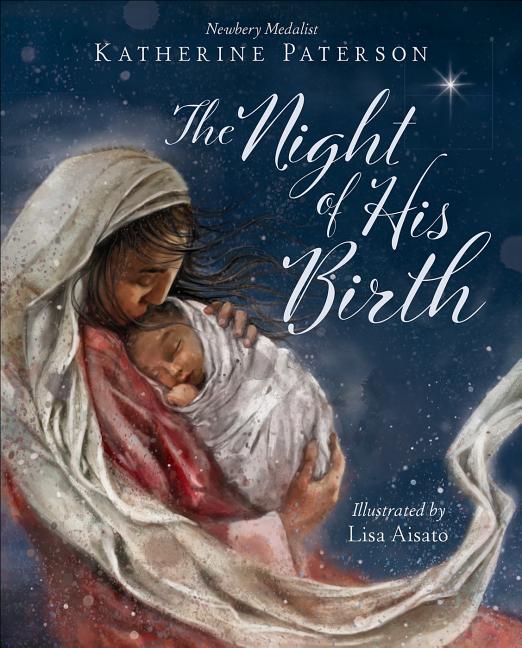 About the Book
Sing out, my soul, the wonder . . . Mary's baby has arrived, and she can't contain her joy! As Joseph sleeps, she examines her newborn's tiny mouth, his wild hair, his little hands. Yet what's most wondrous is that this child is not just Mary's own but a gift that God has shared with everyone. Poetic text by Newbery Medalist Katherine Paterson and striking images by Lisa Aisato reveal the intimacy of that unforgettable night long ago, when the mother of Jesus was the first to welcome him into a world he would change forever. The Night of His Birth is a Junior Library Guild Selection.
READ

About the Book
Help children learn the true joy of giving this holiday season, by introducing them to Secret Santas, and the elite team of extra-good children who help Santa spread holiday cheer.
This charming, rhyming, and gorgeously illustrated book is a unique and sweet take on Christmas. Understanding that the holiday season is about sharing and giving helps children to learn important lessons in gratitude, empathy, and generosity.
Every child who reads it will want to become a part of Santa's secret team, spreading holiday cheer around the world. Secret Santas is sure to be a family favorite for many holiday seasons to come!

Read
About the Book
Join The Very Hungry Caterpillar for a celebration of all that is festive during the holiday season. This beautiful book features Eric Carle's bright, colorful artwork of Christmas delights—from presents to snowflakes and even Santa Claus—with The Very Hungry Caterpillar making an appearance alongside each one. This sweet little book is the perfect Christmas present for readers young and old.
Read
About the Book
The Very Hungry Caterpillar and friends stay awake for a special visitor in this beautiful new lift-the-flap story – perfect for Christmas!
In this brand new lift-the-flap story, set on a silent, snowy Christmas Eve, The Very Hungry Caterpillar is hoping for a very special visitor.
Lift-the-flap on every page to discover who's at home. Could it be Father Christmas?
Make these crafts to celebrate Christmas with
The Very Hungry Caterpillar:
A craft from The Best Ideas For Kids

A craft from Arty Crafty Kids
READ
About the Book
Every year, Milo and his family watch the Christmas parade.
Well, Milo is the only one who's really watching. The other opossums are interested only in snacking on dropped bits of popcorn and peppermint sticks. But Milo is riveted by the colorful costumes, giant balloons, and fantastic parade floats trimmed with fringe.
It's his dream to one day join the Christmas parade. And this year, with a plan, hard work, and the unwavering support of his passel, Milo is determined to make his dream come true.
After months of drafting and building, Milo's float is ready to roll, but is the Christmas parade ready for Milo? From author-illustrator Jennie Palmer comes a celebration of Christmas, family, and learning to shine bright.
• Make snacks & decorations for your Christmas Parade watch party! •
READ
About the Book
While picking out their Christmas tree, a couple of curious kids start to wonder where Christmas trees came from. Who invented the first one? How did they become so popular? And how have they changed over the years?
Celebrated children's author Tomie dePaola is here to tell you everything you ever wanted to know about Christmas trees—and everything you never even thought to wonder about. With bright illustrations and kid-friendly text, Tomie dePaola's Christmas Tree Book is full of facts, history, and legends.
• Make ornaments and mini Christmas Trees! •
A craft from PJs and Paint


A craft from I Heart Crafty Things
READ
About the Book
An enchanting Christmas story about a magical yet unlikely friendship between a little girl and a lost reindeer sure to be a Christmas classic lovingly told and illustrated with red foil highlights and interactive die cuts.
When a jingling sound wakes her from her sleep, a little girl's dreams come true when she meets a lost reindeer in the forest. They set off on a magical adventure and it becomes a Christmas never to forget. Nicola Killen's evocative illustrations are sure to enchant in this beautiful book with die cut pages, foil, and flashes of festive red.
• Make a Reindeer, then set off on your magical adventure! •
A craft from I Heart Crafty Things
A craft from Kids Craft Room
MEGAN CAHILL-ASSENZA – is from Northport, NY, and a recent Children's Literature Fellow from Stony Brook University. A writer, filmmaker, and animal lover, Megan is pursuing a career in children's literature. She currently works in the Academic Tutoring Center at Suffolk County Community College.
Connect with Megan!  Twitter | Facebook | Instagram