HAPPY FATHER'S DAY!
• Celebrate Father's Day with KidLit TV •
Share these books and crafts with DAD!
Read
About the Book
Big Problems, Little Problems is the story of how a dad teaches his son to solve the daily challenges of life – and, in turn, the surprising ways in which a child can teach a grown-up to remember what is important, too.
We invite you into this charming picture book about a single dad (a rarity in the picture book world) and his little boy, who turns out to be very wise. From their secret handshake to their mutual problem-solving, this father and son have winning ways.
Written with lessons that apply to any family with young children, the book is distinctively told from a father's perspective, and built on how a son and dad listen to and learn from each other. This is a tale of how to conquer frustration no matter what the problem.
Learn a Secret Handshake
from Haley Dempsey
"This is a handshake that my dad and brother came up with! Everyone is always asking us to do it so they can see our handshake, so we decided to make a video. But if you learn it, you have to keep it just between us because it's a secret. Shhh! :)"
Read
From award-winning artist John Parra comes a touching and deceptively simple picture book based on his childhood experience about the bond between a father and son, hard work, and the links between nature, art, and creativity.
Today is a big day—the first time Juanito gets to help his papi on the job as a landscape architect! Throughout the day, Juanito sketches anything that catches his eye: a nest full of baby birds, a nursery with row upon row of plants and flowers, and more. Father and son travel from house to house, pruning, weeding, mowing, and turning overgrown and chaotic yards into beautiful spaces.
A few of the clients don't appreciate Papi's hard work, like Juanito's classmate who pretends not to see him. But Papi always feels pride in owning his own business and in a job well done. And at the end of the day, Juanito may get the chance to turn his artistic eye toward landscape design—just like his papi.
CREATE Landscapes projects
from
READ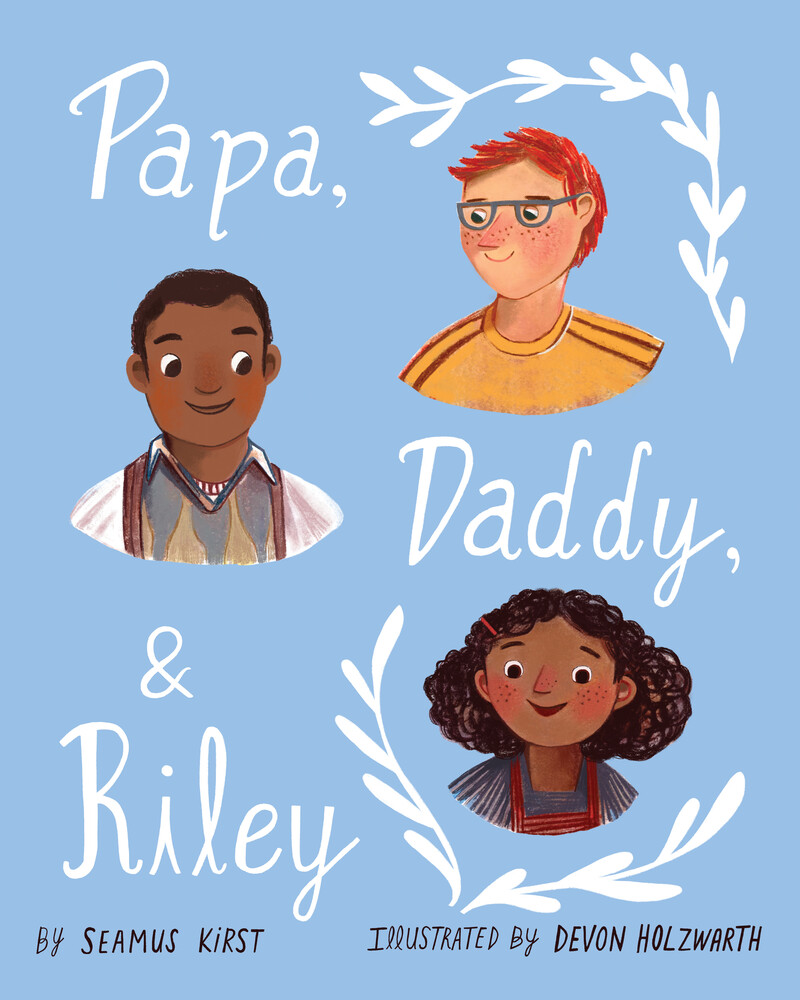 About the Book
Riley is Papa's princess and Daddy's dragon. She loves her two fathers! When Riley's classmate asks her which dad is her real one, Riley is confused. She doesn't want to have to pick one or the other.
Families are made of love in this heartwarming story that shows there are lots of ways to be part of one.
Watch StoryMakers

READ
About the Book
READ
About the Book
A tender, touching story of a young boy and his father; of what comes between them and what brings them together.
One day, a parrot appears on the doorstep. His name is Jimmy. Dad thinks Jimmy is amazing. He's loud, he's funny and he's full of surprises! But Jack doesn't like surprises. Not at all…
READ
About the Book
Families can come in all shapes and sizes, and this heartwarming picture book affirms that no matter what your family looks like, love is the most important part!
Hi, I'm Rumi.
Some of my friends have one mom and one dad.
Some have one mom or one dad.
I have two dads. Daddy and Dada.
Daddy sings songs with me. Dada reads me stories.
Every family is different. And that's pretty cool.This sweet, open-hearted book began as a love letter from authors Ryan Brockington and Isaac Webster to their daughter—and became a joyous celebration of love, family, and acceptance for all to read and share.
READ
About the Book
With lyrical narration and elegant, evocative artwork, Newbery Medalist Karen Hesse and illustrator G. Brian Karas share the nighttime experience of a father and child.
When the sun sets, Dad's job as a school custodian is just beginning. What is it like to work on a Friday night while the rest of the city is asleep? There's the smell of lilacs in the night air, the dusky highway in the moonlight, and glimpses of shy nighttime animals to make the dark magical. Shooting baskets in the half-lit gym, sweeping the stage with the game on the radio, and reading out loud to his father in the library all help the boy's time pass quickly. But what makes the night really special is being with Dad. Newbery Medalist Karen Hesse's quietly powerful story of a boy and his father is tenderly brought to life by G. Brian Karas in this luminous tribute to an enduring, everyday sort of love.
from The Seasoned Mom
READ
About the Book
A heartwarming celebration of the special relationship between a father and daughter from Instagram sensation Soosh.
Whether they're playing make-believe, making you smile, or warding off monsters under the bed, dads are always there when you need them. Debut picture book artist Soosh celebrates fathers with a gorgeously illustrated and moving story about the parent-child bond.
When Soosh first posted her initial series of images of a larger-than-life father and his adorable daughter on Instagram, fans from across the world immediately took notice with over 2 million views on a popular viral content website in a single week.
These illustrations now come together in a universally relatable story of familial love for parents and children to share.
from
READ
About the Book
A Sikh father and daughter with a special hair bond proudly celebrate and share a family tradition in this charming story perfect for fans of Hair Love and I Love My Hair!
Every morning Papa combs through his daughter's waves like he does his own—parting it down the middle, using coconut oil to get all the tangles out.
Some days he braids her hair in two twists down the side of her face. Other days he weaves it into one long braid hanging down her back, just like a unicorn tail.
But her favorite style is when he combs her hair in a tight bun on the top of her head, just like the joora he wears every day under his turban. They call this their hair twin look!
READ
About the Book
See lions snuggle on the savanna and groundhogs play on the prairie in Diana Murray's Wild About Dads, a heartwarming picture book that celebrates dads of all kinds—featuring illustrations by Amber Alvarez!
Dads can help you reach up high,
and help to keep you warm and dry.
Dads are strong, dads are brave,
but sometimes dads could use a shave.
Everyone loves dads—humans, lions, frogs, prairie dogs, and even pelicans! See all these animals snuggle their little ones in this sweet, rhyming picture book that celebrates fatherhood in its many forms.
Perfect for Father's Day and showing dads how much they mean to you every day of the year.
from
Materials for Lion Handprint Artwork
White paper
Paintbrush
Yellow tempera paint
Markers
Colored construction paper
Scissors
Glue
Directions for Lion Handprint Artwork
Use a paintbrush to paint the surface of your hand with yellow paint. Press your hand onto white paper to make a handprint. Do the same thing with your child's hand. Let the paint dry.
Use markers to draw in details on your lion handprints: claws on the paws, a nose, mouth, and whiskers. Draw in eyes or glue on some googly eyes.
Add the fur to your lions. To do this, cut up strips of tiny strips of colored paper and glue them onto your lion's tail and head.
Once your lions have dried completely, frame your artwork and display!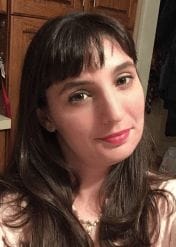 MEGAN CAHILL-ASSENZA – is from Northport, NY, and a recent Children's Literature Fellow from Stony Brook University. A writer, filmmaker, and animal lover, Megan is pursuing a career to become a children's author. She currently works in the Academic Tutoring Center at Suffolk County Community College and going to school to become an Orton Gillingham Reading Teacher.
Connect with Megan!  Twitter | Facebook | Instagram