• Fall is Here! •
It's the season for Apple & Pumpkin Picking and Vibrant Fall Colors
Celebrate READING and MAKING Fall themed Crafts!

READ

About the Book
An exquisite picture book that celebrates the fall season and encourages children to see the colorful leaves around them in an entirely new way. The artist uses real leaves of vibrant hues to make her oh-so-charming illustrations.
Every year, gusts of wind blow colorful autumn leaves to the ground. Some leaves make a crunch under foot, and others are so beautiful they deserve to be saved.
In this story a young artist draws inspiration from the leaves she collects and every leaf sparks a new idea. She imagines turning a Japanese Zelkova leaf into a boat to sail far away, a Honey Locust leaf into a swing to sway in the gentle breeze, and an American Basswood leaf into a hot air balloon to float high above the trees.
Any young reader who turns the pages of this beautiful book will be inspired to use their own imagination as they hunt for leaves this fall. And for young readers who want to make their own leaf creations there are tips for including leaves in their artwork and additional fun craft ideas.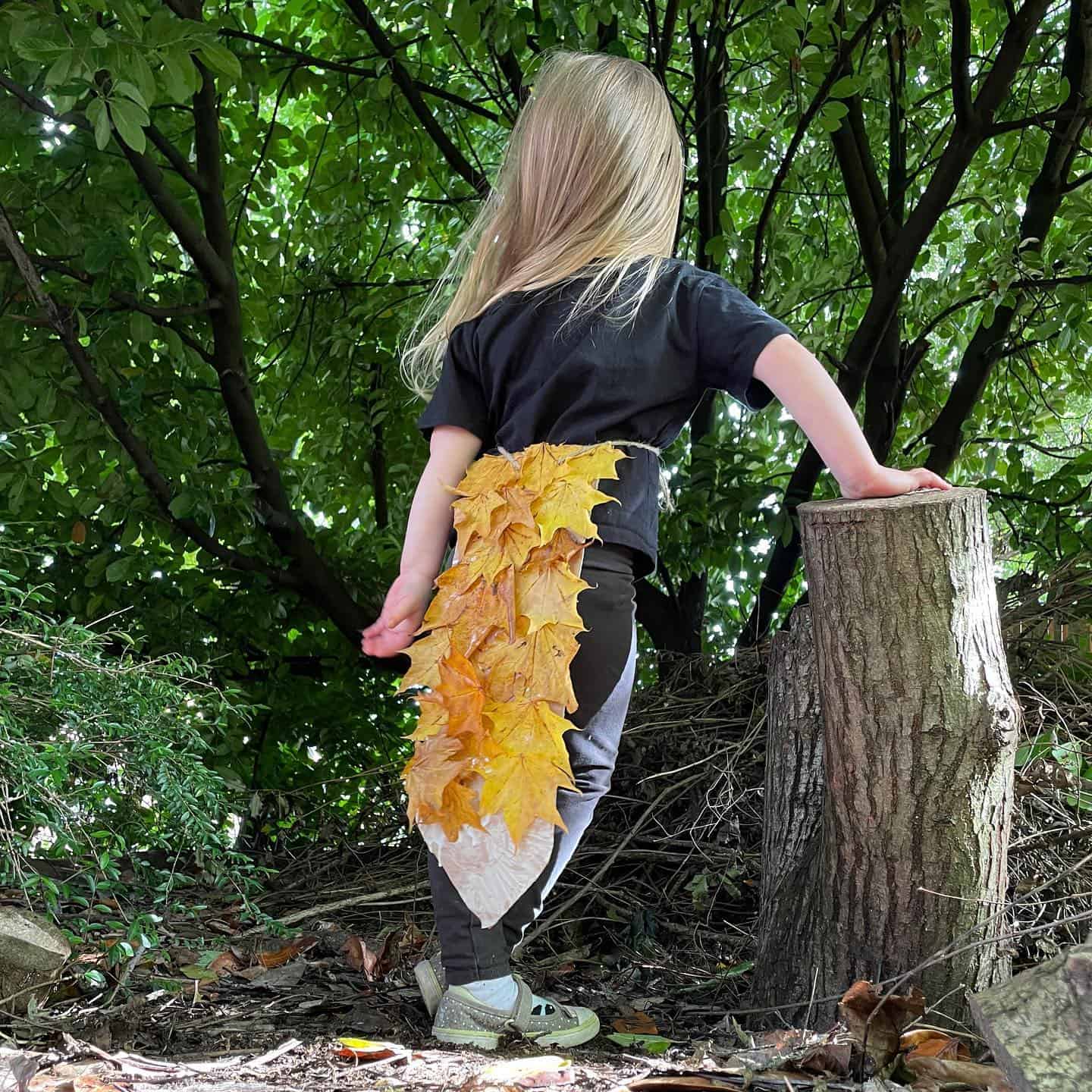 Photo credit: @unlocking.fun
@unlocking.fun say you simply need leaves, some cardboard (upcycling a paper bag would work too), white paint, and string. To make the fox tail shape, cut the cardboard in the shape you want. Then, paint the tip white, and then glue or tape leaves over the rest of the tail-shaped cardboard. Once it is dried, help your child add a string to the top of the tail and then tie it loosely around your child's waist.
WATCH Ready Set Draw!
Create a LEAF Collage with Aimée Sicuro

READ

About the Book
When Acorn jumps off the oak tree, he finds a wide world full of exciting new experiences! A charming picture book about a young acorn's grand adventure and the incredible transformation that follows.

READ
About the Book
Ever wonder how a tiny seed can turn into a giant pumpkin? A colorfully illustrated introduction to the life cycle of pumpkins.


READ
About the Book
From New York Times–bestselling author Deborah Diesen and illustrator Lucy Fleming, Hello, Fall! is a touching story of the autumn season.
Fall is here! Colorful leaves whisper to each other. Geese honk as they flock across the sky. Pumpkins listen patiently from their patch. The season announces itself in all sorts of ways—if you stop to say hello! A grandfather and his granddaughter welcome fall in this sweet, whimsical story about finding beauty and wonder in every moment.
READ
About the Book
Perfect for fans of Fletcher and the Falling Leaves, The Leaf Thief is a funny picture book that teaches kids about autumn, adapting to change, and the seasons.
Squirrel loves counting the leaves on his tree—red leaves, gold leaves, orange, and more. But hold on! One of his leaves is missing! On a quest to find the missing leaf, Squirrel teams up with his good friend Bird to discover who the leaf thief could be among their forest friends.
With vibrant art and captivating characters, the magic of autumn is captured beautifully on each page as readers tag along Squirrel's forest adventure. Is there truly a leaf thief afoot, or is something else going on in Squirrel's forest? A perfect exploration of change—both seasonal, and the anxiety that change sometimes causes. Bonus material explaining about the changing of the seasons. Poised to be a new fall classic.
from


READ
About the Book
A young girl searches for pumpkins on her farm in this joyful celebration of cool-weather fruits and vegetables. From the new Where in the Garden? series.
Amara is hosting a potluck for friends on her farm, and her snacks won't be complete without pumpkins. She's searched and searched, but she's grown so many plants that she needs help finding them. What do we know about pumpkins? They're large, round, and orange―and, wait a minute, is that a pumpkin? No, that's an apple. Where, oh, where could those pumpkins be?
READ
About the Book
In this charmingly illustrated story, a father and his daughter use fresh-picked apples to bake a delicious apple tart.
READ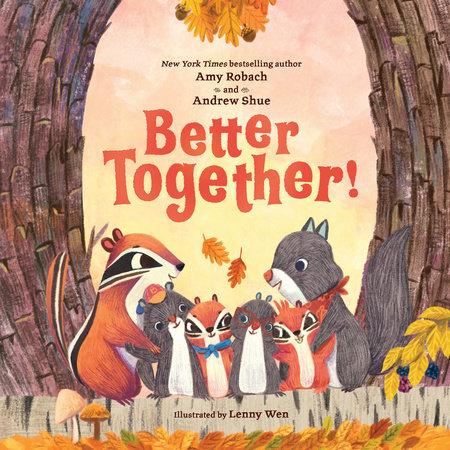 About the Book
From Good Morning America anchor Amy Robach and her husband, actor Andrew Shue comes a sweet tale about finding common ground and accepting and appreciating each others' differences.
When a big thunderstorm shakes their woodland home, the Squirrelly family must flee their nest for a hollow in an oak tree. To their surprise, the McMunk family had the exact same idea. This family of squirrels and a family of chipmunks must find ways to live together–which isn't always easy since they come from different backgrounds. But after some important lessons in compromise, the Squirrellys and the McMunks realize that life is better together as the McSquirrelies.
from
READ
About the Book
It's easy to make an apple pie, but what does it take to make the apples? Sophie is about to find out! First, the apple trees need to be about six years old—just like Sophie. Next, they need to be pruned, and the bees have to pollinate their blossoms! After that, the tiny apples grow through the summer until they're ready to pick in the fall. Finally, it's time for Sophie to make the perfect pie!
MEGAN CAHILL-ASSENZA – is from Northport, NY, and a recent Children's Literature Fellow from Stony Brook University. A writer, filmmaker, and animal lover, Megan is pursuing a career in children's literature. She currently works in the Academic Tutoring Center at Suffolk County Community College.
Connect with Megan!  Twitter | Facebook | Instagram