• Celebrate Thanksgiving with KidLit TV! •
Come together to Read and Make Thanksgiving themed Books and Crafts.
Happy Thanksgiving!


READ
About the Book
Stunning, diorama illustrations bring to life this "wonderfully evocative" (BookPage) lullaby of a picture book about celebrating everyday things that make life wonderful.
I am thankful for a home where I am safe and warm.
Thankful for parents who read me stories and comb my hair gently, gently.
Who whisper the same poem every night when they tuck me in.
When the first snow falls, a little girl writes down the things she's thankful for on strips of paper and links them together. As one idea leads to another, her chain grows longer. There's so much good in her life: a friend, things that are warm, things that are cold, color, things that can be fixed. This beautiful story is a much-needed reminder to observe and honor life's small joys.
READ

The Thanksgiving story that most Americans know only celebrates the Pilgrims. Without members of the Wampanoag tribe who already lived on the land where the Pilgrims settled, the Pilgrims would never have made it through their first winter. Without Weeâchumun (corn), the Native people wouldn't have helped.
Keepunumuk is an important picture book that retells the Thanksgiving story for a more inclusive America, a story that honors the Native peoples who made it possible.
Activity Guide

READ


READ
About the Book
A New York Times Bestseller! From the bestselling How to Catch series comes a festive turkey tale and Thanksgiving book for kids!
A turkey is running loose in a school right before a Thanksgiving play. Can YOU help catch it so the show can go on? Follow along as students turn their school upside down trying to catch the turkey, ending with a twist that ensures no turkeys are harmed (or eaten!).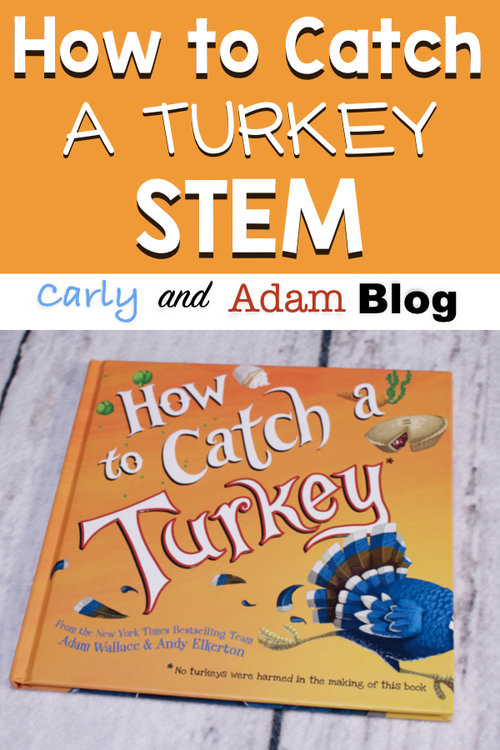 READ
About the Book
Learn how to be thankful for what you already have. Gratitude is your Superpower! 
It is very important to learn the ability to appreciate not only the new things in your life but also everything that you already have. This story is very good any time your kids are feeling down or forget their manners. Just remind them to appreciate all the good things they have.
Little Betsy will learn that happiness is made up of simple things in life, both small and big. With the help of the magic stone, she will begin to feel gratitude for her parents, friends, and toys. But what happens when little Betsy forgets to use the magic of her stone? She will realize that the power of gratitude is hidden in her heart.
READ
About the Book
This is the table that Grandad built.
These are the sunflowers picked by my cousins,
set on the table that Grandad built.
In a unique take on the cumulative classic "This Is the House That Jack Built," a family gathers with friends and neighbors to share a meal around a table that brims with associations: napkins sewn by Mom, glasses from Mom and Dad's wedding, silverware gifted to Dad by his grandma long ago. Not to mention the squash from the garden, the bread baked by Gran, and the pies made by the young narrator (with a little help). Serving up a diverse array of dishes and faces, this warm and welcoming story is poised to become a savored part of Thanksgiving traditions to come.
A beautifully illustrated celebration of bounty and gratitude, family and friendship, perfect for the holidays and every day.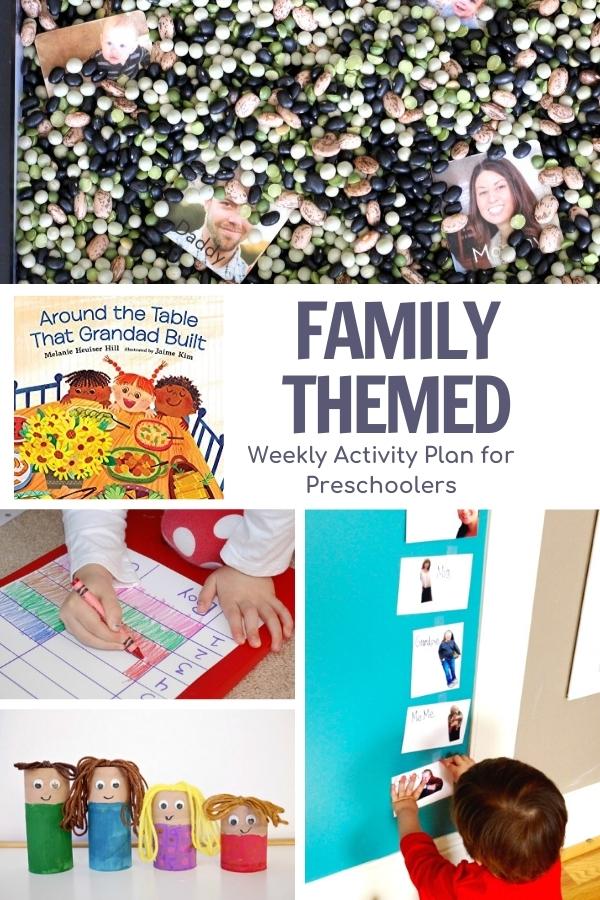 READ
About the Book
In this remarkable author-illustrator debut that's perfect for fans of Last Stop on Market Street and Extra Yarn, a generous woman is rewarded by her community.
Everyone in the neighborhood dreams of a taste of Omu's delicious stew! One by one, they follow their noses toward the scrumptious scent. And one by one, Omu offers a portion of her meal. Soon the pot is empty. Has she been so generous that she has nothing left for herself?
Debut author-illustrator Oge Mora brings to life a heartwarming story of sharing and community in colorful cut-paper designs as luscious as Omu's stew, with an extra serving of love. An author's note explains that "Omu" (pronounced AH-moo) means "queen" in the Igbo language of her parents, but growing up, she used it to mean "Grandma." This book was inspired by the strong female role models in Oge Mora's life.
READ
About the Book
A look at modern Native American life as told by a citizen of the Cherokee Nation
The word otsaliheliga (oh-jah-LEE-hay-le-gah) is used by members of the Cherokee Nation to express gratitude. Beginning in the fall with the new year and ending in summer, follow a full Cherokee year of celebrations and experiences. Appended with a glossary and the complete Cherokee syllabary, originally created by Sequoyah.
READ
About the Book
Creative visionary of The Word Collector, Happy Dreamer, and The Dot, #1 New York Times bestseller Peter H. Reynolds creates a tender, lyrical story of multigenerational love, tradition, and family coming together with gratitude and thanks.
Celebrated, bestselling creator Peter H. Reynolds brings his signature touch of love and kindness to this special, timely picture book, as families now, more than ever, are rediscovering and reevaluating what means the most: time together with one another.
Violet longs for the time when her family was connected: before life, distractions, and technology pulled them all away from each other. They used to gather at the table, with food and love, to make memories, share their lives, and revel in time spent together. But now her family has been drifting apart, and with nobody to gather around it, the table grows smaller and smaller.
Can Violet remind her family of the warmth of time spent together, and gather around the table once more?
A mystical fable that feels at once timeless and utterly of the present moment, Our Table is renowned, bestselling creator Peter H. Reynolds at his best. Exquisite, expressive watercolor tells a tender story, growing from monochrome into luscious, joyful color as Violet's family is reunited around the beloved table. An ode to traditions that unite families, Our Table brings readers together with a universal message of gratitude.
READ
About the Book
Everyone's a New Yorker on Thanksgiving Day, when young and old rise early to see what giant new balloons will fill the skies for Macy's Thanksgiving Day Parade.
Who first invented these "upside-down puppets"?
Meet Tony Sarg, puppeteer extraordinaire! In brilliant collage illustrations, Caldecott Honor artist Melissa Sweet tells the story of the puppeteer Tony Sarg, capturing his genius, his dedication, his zest for play, and his long-lasting gift to America—the inspired helium balloons that would become the trademark of Macy's Parade.
READ
About the Book
It's almost Thanksgiving, and Tuyet is excited about the holiday and the vacation from school. There's just one problem: her Vietnamese American family is having duck for Thanksgiving dinner — not turkey! Nobody has duck for Thanksgiving — what will her teacher and the other kids think?
To her surprise, Tuyet enjoys her yummy Thanksgiving dinner anyhow — and an even bigger surprise is waiting for her at school on Monday. Dinners from roast beef to lamb to enchiladas adorned the Thanksgiving tables of her classmates, but the celebrations all had something in common — family!
Kids from families with different traditions will enjoy this warm story about "the right way" to celebrate an American holiday.
MEGAN CAHILL-ASSENZA – is from Northport, NY, and a recent Children's Literature Fellow from Stony Brook University. A writer, filmmaker, and animal lover, Megan is pursuing a career in children's literature. She currently works in the Academic Tutoring Center at Suffolk County Community College.
Connect with Megan!  Twitter | Facebook | Instagram