It's back to school season! These 10 Multicultural Picture Books About Back to School aim to help children as they make new friends, deal with separation anxiety, new situations, schedules, etc, as well as helping the whole family process their feelings of nervousness or excitement.
I hope you'll find these multicultural picture books about back to school  helpful and possibly a few to read with the children in your life.
Top 10 Multicultural Picture Books about Back to School
Featured in its own episode in the Netflix original show Bookmarks: Celebrating Black Voices!
National Book Award winner Jacqueline Woodson and two-time Pura Belpré Illustrator Award winner Rafael López teamed up to create a poignant, yet heartening book about finding courage to connect, even when you feel scared and alone.
THE DAY YOU BEGIN by Jacqueline Woodson
Illustrated by Rafael López
Published by Nancy Paulsen Books, Penguin Random House
---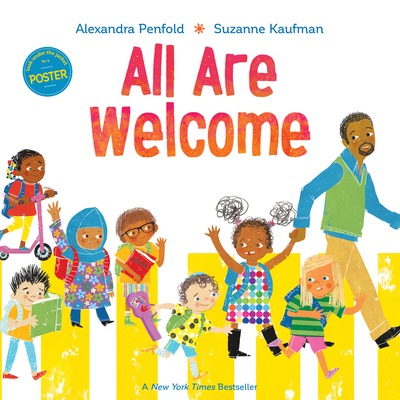 Follow a group of children through a day in their school, where everyone is welcomed with open arms. A school where kids in patkas, hijabs, and yarmulkes play side-by-side with friends in baseball caps.  All Are Welcome lets young children know that no matter what, they have a place, they have a space, they are welcome in their school.
ALL ARE WELCOME by Alexandra Penfold
Illustrated by Suzanne Kaufman
Published by Alfred A. Knopf Books for Young Readers
---
Lola and her family prepare for the first day of school the night before, then get up early, take pictures, and head to class. She puts her things in her cubby, chooses her activities, reads, plays, and has a snack. Before she knows it, it's time to sing the good-bye song and rush into Mommy's arms for a warm reunion. A comforting, cheerful read that demystifies the school day for preschoolers and kindergarteners.
LOLA GOES TO SCHOOL by Anna McQuinn
Illustrated by Rosalind Beardshaw
Published by Charlesbridge
---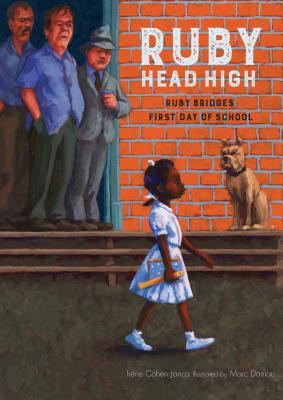 Inspired by an iconic Norman Rockwell painting and translated from an original French text, this is a story about the day a little girl held her head high and changed the world.
RUBY HEAD HIGH: RUBY BRIDGES FIRST DAY OF SCHOOL by Irene Cohen-Janca
Illustrated by Marc Daniau
Published by Creative Editions
---
Sally notices everything—from the twenty-seven keys on the janitor's ring to the bullying happening on the playground. One day, Sally has had enough and decides to make herself heard. And when she takes a chance and stands up to the bullies, she finds that one small girl can make a big difference.
THE SMALLEST GIRL IN THE SMALLEST GRADE by Justin Roberts
Illustrated by Christian Robinson 
Published by Penguin Random House
---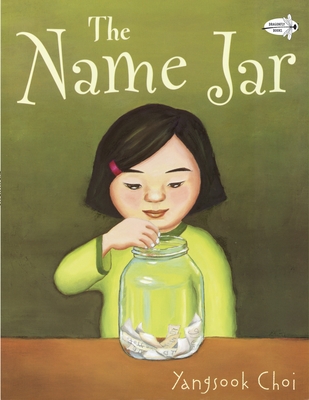 Being the new kid in school is hard enough, but what about when nobody can pronounce your name? Having just moved from Korea, Unhei is anxious that American kids will like her. So instead of introducing herself on the first day of school, she tells the class that she will choose a name by the following week.

Her new classmates are fascinated by this no-name girl and decide to help out by filling a glass jar with names for her to pick from. But while Unhei practices being a Suzy, Laura, or Amanda, one of her classmates comes to her neighborhood and discovers her real name and its special meaning.
THE NAME JAR Written and Illustrated by Yangsook Choi
Published by Dragonfly Books
---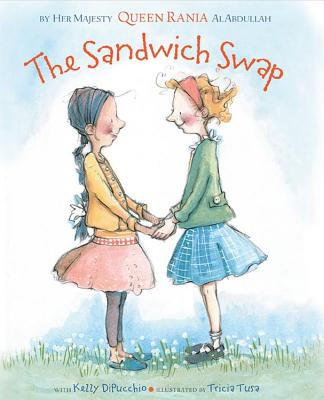 The smallest things can pull us apart-until we learn that friendship is far more powerful than difference. In a glorious three-page gatefold at the end of the book, Salma, Lily, and all their classmates come together in the true spirit of tolerance and acceptance.
THE SANDWICH SWAP by Queen Rania of Jordan Al Abdullah and Kelly DiPucchio
Illustrated by Tricia Tusa
Published by Disney-Hyperion Books
---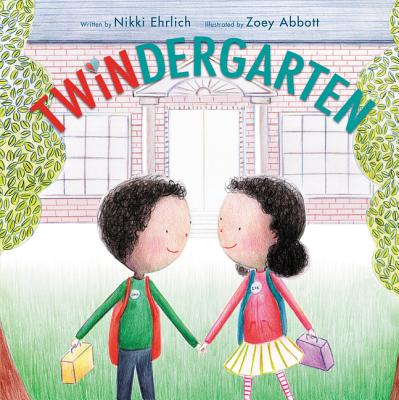 It's the night before the twins are starting kindergarten, and they have the just-about-to-start-school jitters. After all, they will be in different classrooms! What will kindergarten be like when they're not together all day? But Dax and Zoe will learn that kindergarten is full of new surprises and adventures, and being apart for a short while isn't so bad.
TWINDERGARTEN by Nikki Ehrlich
Illustrated by Zoey Abbott Wagner
Published by HarperCollins
---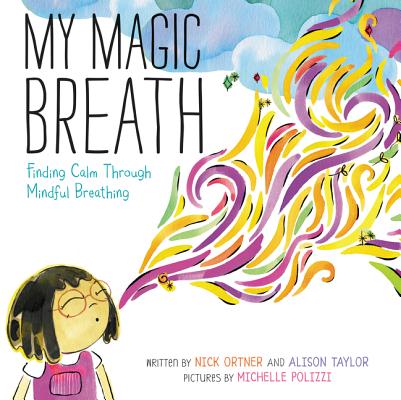 MY MAGIC BREATH by Nick Ortner and Alison Taylor
Illustrated by Michelle Polizzi
Published by HarperCollins
---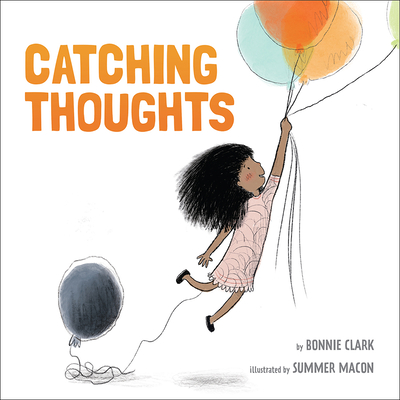 CATCHING THOUGHTS is a quiet, thoughtful story that teaches readers how to practice mindfulness, focusing on thoughts that bring beauty, joy, and calm into their lives. … No matter what she does–ignore it, yell at it, cry about it–the thought won't go away.
CATCHING THOUGHTS by Bonnie Clark
Illustrated by Summer Macon 
Published by Beaming Books
---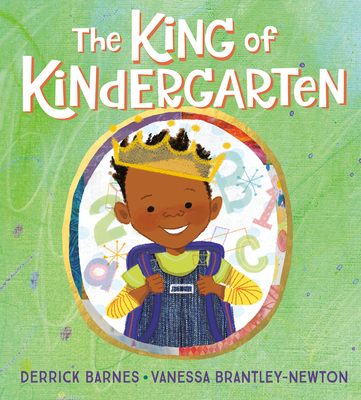 Starting kindergarten is a big milestone–and the hero of this story is ready to make his mark! He's dressed himself, eaten a pile of pancakes, and can't wait to be part of a whole new kingdom of kids. The day will be jam-packed, but he's up to the challenge, taking new experiences in stride with his infectious enthusiasm! And afterward, he can't wait to tell his proud parents all about his achievements–and then wake up to start another day.
THE KING OF KINDERGARTEN by Derrick Barnes
Illustrated by Vanessa Brantley-Newton
---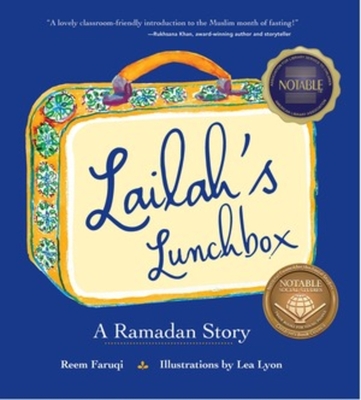 Lailah is in a new school in a new country, thousands of miles from her old home, and missing her old friends. When Ramadan begins, she is excited that she is finally old enough to participate in the fasting but worried that her classmates won't understand why she doesn't join them in the lunchroom.
LAILAH'S LUNCHBOX by Reem Faruqi  
Illustrated by Lea Lyon
Published by Tilbury House Publishers
---
Bethany Edwards is an elementary educator as well as a reading and literacy
specialist. On Biracial Bookworms, she focuses on multiracial and multicultural resources for teaching literacy skills using reading, travel, and learning multiple languages. Additionally, she offers online and self-paced courses for parents and caregivers on Biracial Bookworms Academy.
Connect with Bethany on Biracial Bookworms
Instagram | Twitter | Pinterest | Facebook Group | Facebook Page | Newsletter