About the Book

DOLPHIN GIRL TROUBLE IN PIZZA PARADISE

Dive into a hilarious new middle-grade graphic novel series as superhero-in-training Dolphin Girl faces off against fearsome(ish) foes to save her Midwest suburban town. Perfect for fans of Zita the Space Girl and Moon Girl and Devil Dinosaur.
In small-town Deerburbia, Michigan, young superhero Dolphin Girl and her dad, Captain Dewgong, are planning their tropical-themed restaurant, Pizza Paradise. But danger is never far away.
One day, while her dad is training her in signature moves (Blowhole cannon! Extreme breath holding!), they get word that their rivals are up to no good. It's time to swim into action! But when Captain Dugong flakes on Dolphin Girl, she must summon her inner sea mammal and flip the situation. Recruiting Pizza Paradise's gamemaster Keith to help, it's time to sink the Sea Cow and save the day!
With a lot of silliness, spirit, and sea creature sass, Trouble in Pizza Paradise! introduces a new superhero sure to make a super splash!
Watch this episode to learn how to draw Dolphin Girl!
Then share your drawings with us using #ReadySetDraw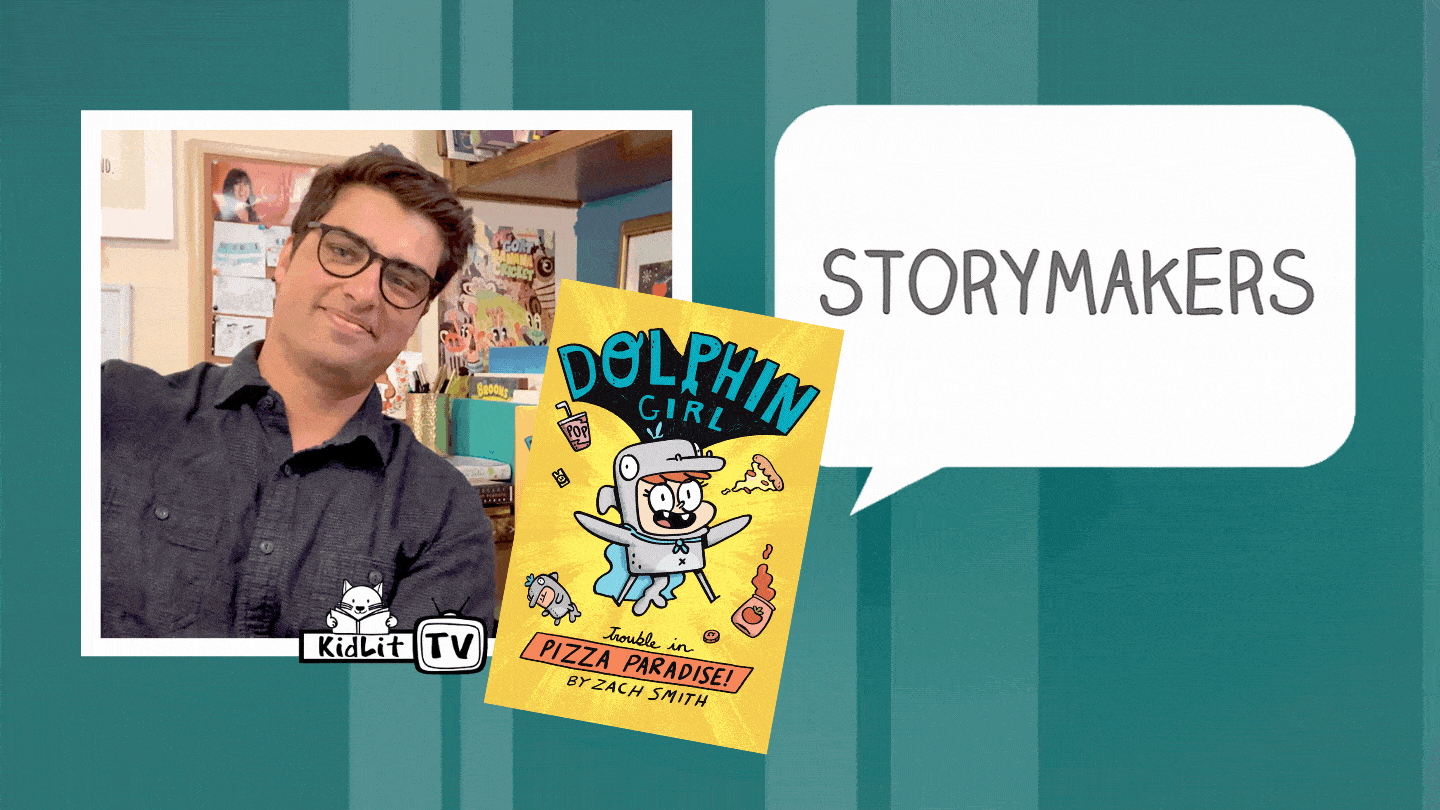 ABOUT Zach Smith
Zach Smith is a storyboard artist who has done work for Netflix, WB Animation, and Nickelodeon. He currently does storyboards on Animaniacs at WB Animation and works on a show that he created. Zach grew up in Michigan but now lives in Southern California with his wife, kids, and dog. This is his first book for children.
Sponsored by Holiday House / Pixel & Ink
Rocco asks viewers: Dolphin girl and her pals have amazing costumes!
If you were a Superhero,
what costume would you wear?
Tell us in the comments section below!