We can never stop reiterating the need for diversity in children's literature! As the mother of one extra-special girl, any books that acknowledge and showcase what females of all abilities and ages are capable of, have a special place in my heart.
Let's talk about some books to add to your home, school, or organization library that celebrates "Girl Power!"
MulticulturalKidsBlogs.com has a great booklist that celebrates Black Girl Magic with books for a range of ages.
We LOVE this list of 55 Multicultural Picture Books About Strong Female Role Models from Svenja at Colours of Us. This list is a treasure trove of books about famous women and other inspiring movers and shakers.
We'd like to also give a special nod to MCBD Co-founder, Mia Wenjen, who put together the most amazing book about Asian female athletes. As her two daughters grew and became heavily involved in sports, the lack of books that celebrated Asian Pacific American female athletes' achievements became obvious.
"I asked my middle daughter if she knew the names of any Asian-American female athletes or any books about them," Mia shared. "When she laughed and said that there were not any, I was shocked and saddened. Mainly because I knew these athletes did exist; they just were not being talked about." 
After spending a great deal of time searching online, she was disappointed to find very few books featuring Asian-American female athletes. So, being the determined, brilliant, mover-of-mountains that she is, she wrote one herself! Check out my interview with her on the MCBD blog to learn more about Changing the Game: Asian Pacific American Female Athletes.
Keep Calm and Read On!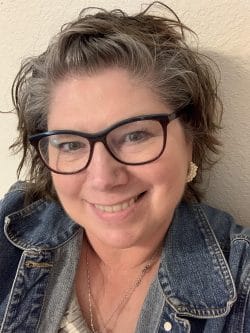 Rebecca "Becky" Flansburg is an author, freelance writer, and project manager for the non-profit online children's literacy initiative, Multicultural Children's Book Day/ #ReadYourWorld. Join the celebration! Our 9th annual celebration will take place on January 28, 2022. For more information, visit Multicultural Children's Book Day on the web.