Picture Books
Written and illustrated by Roxie Munro
Splash into one of the world's most alluring– and threatened– habitats, without getting your feet wet.
Without traveling any further than your bookshelf, encounter exquisite coral reef creatures in this clever introduction to underwater life! Brightly illustrated at true-to-life size, Dive Inintroduces more than twenty undersea creatures. From the brilliantly colored rainbow parrotfish to a venomous southern stingray, follow the path of a scuba diver discovering the many creatures living in a coral reef– including a huge gatefold spread featuring a massive reef shark.

YOU MATTER
Written and illustrated by Christian Robinson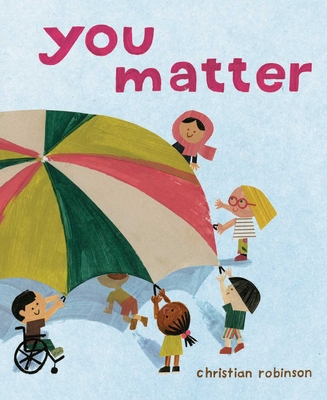 They All Saw a Cat meets The Important Book in this sensitive and impactful picture book about seeing the world from different points of view by Caldecott and Coretta Scott King Honoree Christian Robinson.

In this full, bright, and beautiful picture book, many different perspectives around the world are deftly and empathetically explored—from a pair of bird-watchers to the pigeons they're feeding. Young readers will be drawn into the luminous illustrations inviting them to engage with the world in a new way and see how everyone is connected, and that everyone matters.
Written by Mark Shulman and illustrated by Serge Bloch
With the next presidential election upon us, this witty, nonpartisan book will help explain the concept of voting to the youngest readers.
I Voted explains the concept of choosing, individually, and as a group, from making a simple choice: "Which do you like better, apples or oranges?", to selecting a class pet, to even more complicated decisions, like electing community representatives.
You may not always get want you want, but there are strategies to better your odds!
Middle-Grade Books

THIS BOOK IS ANTIRACIST
Written by Tiffany M. Jewell and illustrated by Aurelia Durand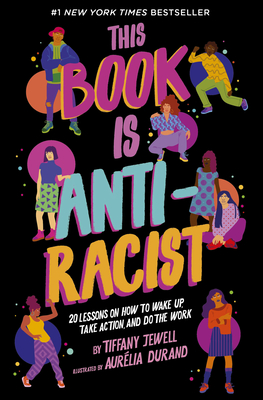 Who are you? What is racism? Where does it come from? Why does it exist? What can you do to disrupt it? Learn about social identities, the history of racism and resistance against it, and how you can use your anti-racist lens and voice to move the world toward equity and liberation.

Gain a deeper understanding of your anti-racist self as you progress through 20 chapters that spark introspection, reveal the origins of racism that we are still experiencing and give you the courage and power to undo it. Each chapter builds on the previous one as you learn more about yourself and racial oppression. 20 activities get you thinking and help you grow with the knowledge. All you need is a pen and paper.
The Quarto Group will be donating 100% of their profits of the THIS BOOK IS ANTI-RACIST eBook to Black Lives Matter and Colour of Change, throughout the month of June.
BLACK BROTHER, BLACK BROTHER
Written by Dr. Jewell Parker Rhodes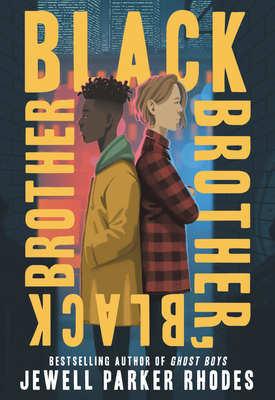 From award-winning and bestselling author, Jewell Parker Rhodes comes a powerful coming-of-age story about two brothers, one who presents as white, the other as black, and the complex ways in which they are forced to navigate the world, all while training for a fencing competition.

Framed. Bullied. Disliked. But I know I can still be the best.

Sometimes, 12-year-old Donte wishes he were invisible. As one of the few black boys at Middlefield Prep, most of the students don't look like him. They don't like him either. Dubbing him "Black Brother," Donte's teachers and classmates make it clear they wish he were more like his lighter-skinned brother, Trey.

When he's bullied and framed by the captain of the fencing team, "King" Alan, he's suspended from school and arrested for something he didn't do. Terrified, searching for a place where he belongs, Donte joins a local youth center and meets former Olympic fencer Arden Jones. With Arden's help, he begins training as a competitive fencer, setting his sights on taking down the fencing team captain, no matter what.

As Donte hones his fencing skills and grows closer to achieving his goal, he learns the fight for justice is far from over. Now Donte must confront his bullies, racism, and the corrupt systems of power that led to his arrest. Powerful and emotionally gripping, Black Brother, Black Brother is a careful examination of the school-to-prison pipeline and follows one boy's fight against racism and his empowering path to finding his voice.
BORN CURIOUS: 20 GIRLS WHO GREW UP TO BE AWESOME SCIENTISTS
Written by Martha Freeman and illustrated by Katy Wu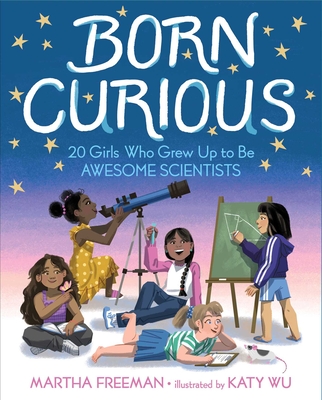 The scientists and mathematicians in Born Curious sought answers to these and many other fascinating questions. And it's lucky for us they did. Without their vision, insight, and hard work, the world would be a sicker, dirtier, and more dangerous place.

The twenty groundbreaking women—including Rosalind Franklin, Marie Tharp, Shirley Anne Jackson, and more—came from all kinds of backgrounds and had all kinds of life experiences. Some grew up rich. Some grew up poor. Others were always the smartest kid in class. Some struggled to do well in school. But all had one thing in common: They were born curious. Are you curious, too? Read on.
A companion novel to Finding Langston, recipient of a Coretta Scott King Writing Honor and winner of the Scott O'Dell Award for Historical Fiction.

Behind every bad boy is a story worth hearing and at least one chance for redemption. It's 1946 and Lymon, uprooted from his life in the Deep South and moved up North, needs that chance.

Lymon's father is, for the time being, at Parchman Farm–the Mississippi State Penitentiary–and his mother, whom he doesn't remember all that much, has moved North. Fortunately, Lymon is being raised by his loving grandparents. Together, Lymon and his grandpops share a love of music, spending late summer nights playing the guitar.

But Lymon's world as he knows it is about to dissolve. He will be sent on a journey to two Northern cities far from the country life he loves–and the version of himself he knows. In this companion novel to the Coretta Scott King Honor wining Finding Langston, readers will see a new side of the bully Lymon in this story of an angry boy whose raw talent, resilience, and devotion to music help point him in a new direction.
Bonus Middle-Grade Books to Read
Graphic Novels
Yehudi Mercado, author of Sci-Fu, is back with another fast-paced, graphic novel adventure for middle graders!

The Devastorm 5 is an alien warship whose prime directive is to seek out planets to invade and conquer in tribute to the almighty Alien Queen. The only problem is that the crew of the Devastorm 5 is the worst in the fleet. In a last ditch effort to be taken more seriously, the Devastrom 5 crew vows to conquer Earth once and for all. Ground zero for operation "Conquer Earth" is a defunct amusement park called Fun Fun Fun World, overrun by cats and hiding a major secret. Will the crew of the Devastorm 5 be able to complete their mission?
WARNING! UNLESS YOU HAVE EXPRESS PERMISSION FROM RUSSELL WEINWRIGHT TO ACCESS HIS NOTEBOOK, DO NOT READ ANY FURTHER. SERIOUSLY, WE MEAN IT.

Okay, if you are still with us, here is what we can share: Russell is a middle schooler; he excessively doodles; has two best friends, Charlotte and Preston; not so great at sports; and he is pond scum. Nicknamed "Swamp Kid" by his classmates, Russell has algae for hair, a tree trunk for a right arm, and a carrot for a finger. Also, Russell's favorite meal is sunlight. Also, a frog lives in his arm.

In this notebook, Russell details in both hilarious text and color illustrations (complete with ketchup stains!) what it's like to be different, to discover his true talents, to avoid the intense stare of Mr. Finneca (his suspicious science teacher who may also be a mad scientist), and to find humor in the everyday weird.

This is The Secret Spiral of Swamp Kid by writer and illustrator Kirk Scroggs, and you'll never look at middle school the same way again.
Black Sand Beach is the can't-put-down middle-grade graphic-novel series about a haunted summer vacation by Richard Fairgray, a bestselling and award-winning comic book and picture book author / illustrator.
In the first book, Are You Afraid of the Light?, twelve-year-old Dash and his best friend Lily are spending the summer at Back Sand Beach, where Dash's family has a house. But nothing is as it seems from the beginning. The beach house is a shack, and Dash's weird relatives are there. But more alarming is the zombie ram that crashes through the front yard. And the ghosts that call out to Dash from the lighthouse . . .
BLUEBEARD
Written and illustrated by Metaphrog
Award-winning duo Metaphrog transform the classic folktale into a feminist fairy tale, about the blossoming of a young child to womanhood striving for independence. Eve spends an idyllic childhood of long summer days with her sweetheart Tom, and together they dream of exploring the world. But that dream is soon shattered as she comes of age. The mysterious Bluebeard is looking for a new bride and has his sights set on Eve, and rumor has it that his former wives have all disappeared. What will Eve find in the castle beyond the enchanted forest? A forbidden chamber, a golden key and the most terrifying secret, take on a new life in this gothic graphic novel.
Young Adult Books
MORE THAN JUST A PRETTY FACE
Written by Syed M. Masood
Danyal Jilani doesn't lack confidence. He may not be the smartest guy in the room, but he's funny, gorgeous, and going to make a great chef one day. His father doesn't approve of his career choice, but that hardly matters. What does matter is the opinion of Danyal's longtime crush, the perfect-in-all-ways Kaval, and her family, who consider him a less than ideal arranged marriage prospect.

When Danyal gets selected for Renaissance Man, a school-wide academic championship, it's the perfect opportunity to show everyone he's smarter than they think. He recruits the brilliant, totally-uninterested-in-him Bisma to help with the competition, but the more time Danyal spends with her . . . the more he learns from her…the more he cooks for her . . . the more he realizes that happiness may be staring him right in his pretty face.

In this young adult debut full of depth and heart, author Syed M. Masood will have readers laughing, sighing, tearing up, and shouting "YES!" at the top of their lungs.
CONNECT WITH KidLit TV
Executive Producer: Julie Gribble